Prime Minister Masrour Barzani meets with Belgian counterpart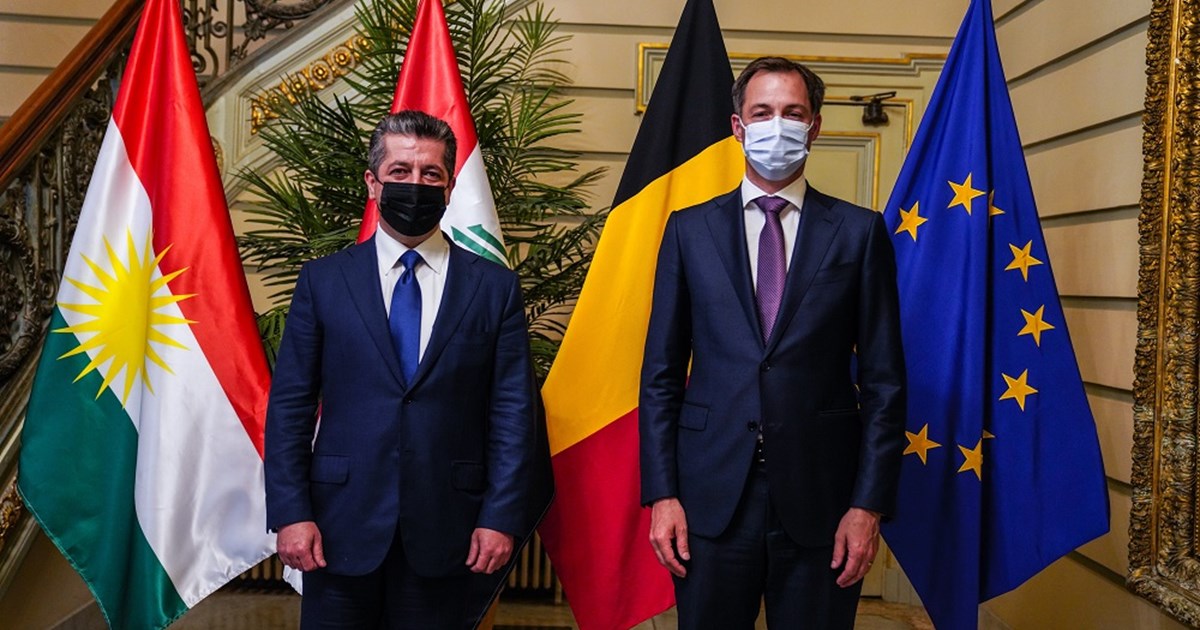 Brussels, Belgium – Prime Minister Masrour Barzani met with Belgian Prime Minister Alexander De Croo on Wednesday to discuss bilateral relations and security obstacles facing the Kurdistan Region.
Prime Minister Barzani expressed his gratitude for Belgium's support for the Peshmerga forces in the war against ISIS. He reiterated the importance of cooperation between Erbil and Baghdad against terrorism.
Prime Minister De Croo addressed the importance of resolving longstanding issues between Erbil and Baghdad, and said that they are currently in talks with the Iraqi Government over the matter.
He described the Kurdistan Region as effective and lively, and expressed Belgium's readiness to support the region, particularly through the agriculture sector.
KRG's COVID-19 vaccination response, including the distribution of vaccines to displaced families in the Kurdistan Region was another topic of the meeting.