PM Masrour Barzani meets Commander of Coalition forces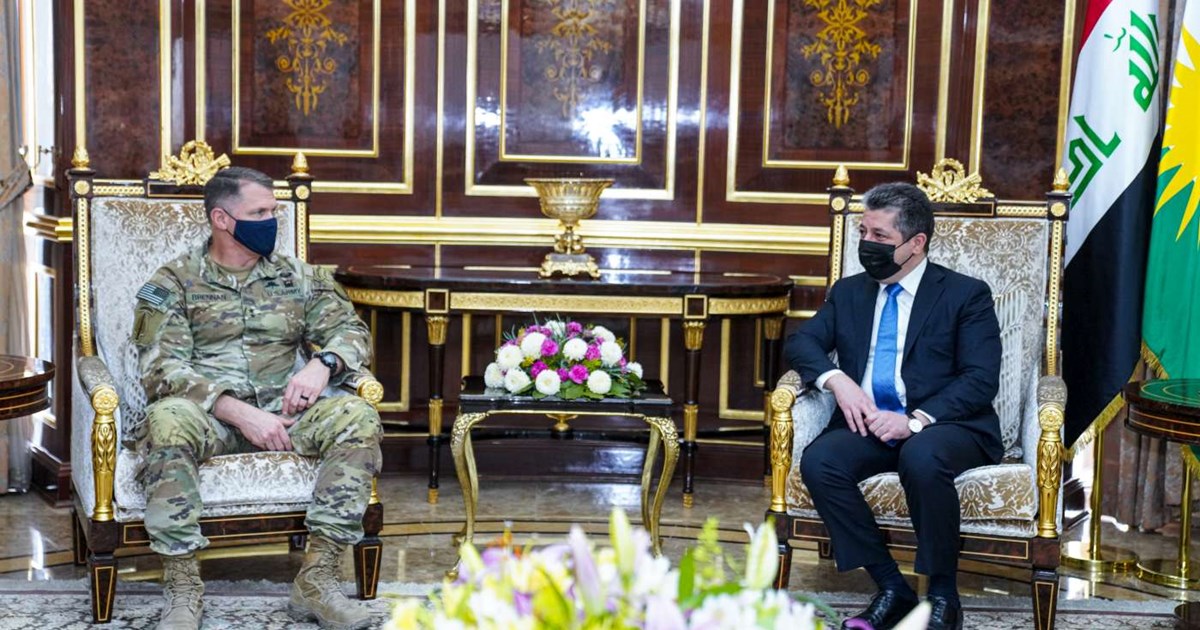 Erbil, Kurdistan Region, Iraq (GOV.KRD) - Prime Minister Masrour Barzani on Wednesday met Major General John Brennan, Commander of Coalition Forces in Iraq and Syria.
They discussed the latest developments in Iraq and Syria and the fight against terrorism.
Both sides also discussed the reforms process within the Ministry of Peshmerga and the importance of cooperation between Peshmerga and Iraqi forces, especially in order to combat remaining Islamic State (ISIS) threats.