PM Masrour Barzani meets with Coalition Deputy Commander-in-Chief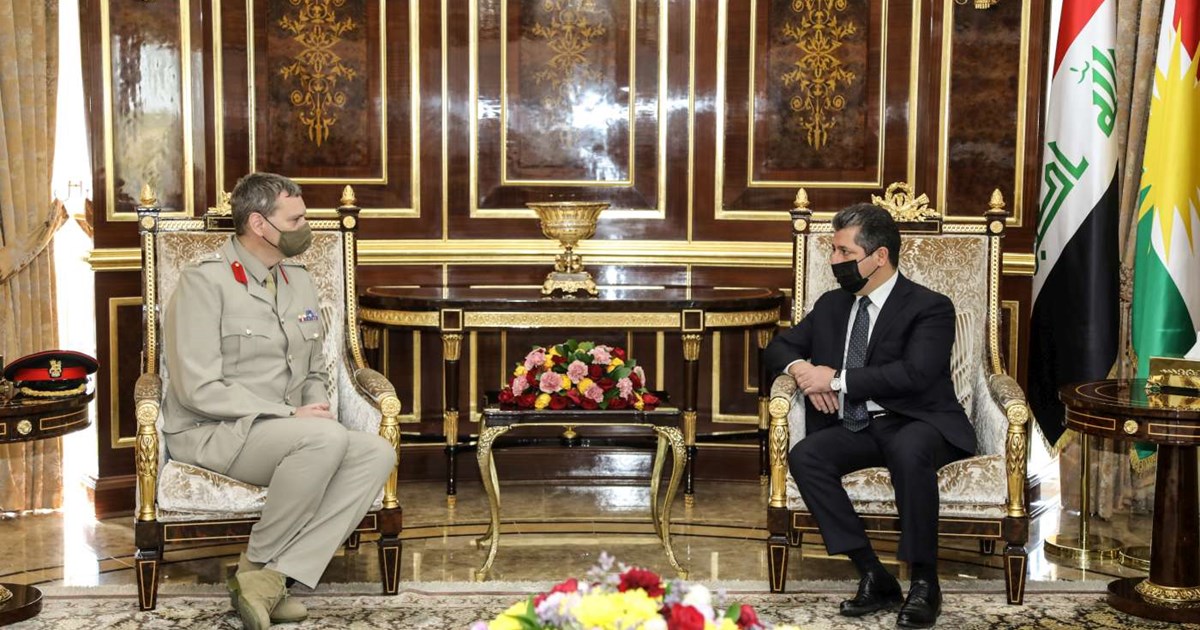 Erbil, Kurdistan Region, Iraq (GOV.KRD) – Prime Minister Masrour Barzani on Thursday met with General Richard Bell, the deputy commander-in-chief of the Coalition forces in Iraq and Syria, to discuss the latest security developments.
Prime Minister Barzani affirmed that ongoing support by the Coalition is critical to securing greater coordination between Erbil and Baghdad, as well as promoting stability in the country.
General Bell shared his condolences over the death of two Peshmerga fighters in Akre on Wednesday due to an IED attack by the PKK. He also reaffirmed the Coalition's support to the Peshmerga forces and the Kurdistan Region.
The Prime Minister welcomed stronger collaboration with the Coalition in the fight against terrorism, especially in disputed territories where the security situation remains precarious.