PM Masrour Barzani meets with Austrian Foreign Ministry delegation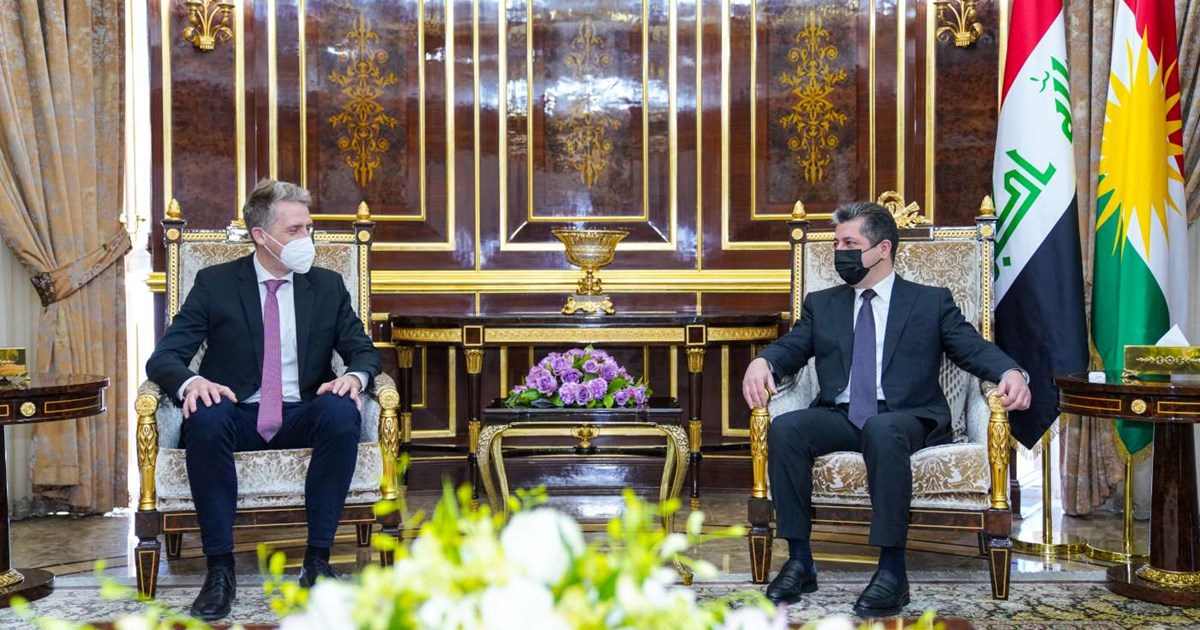 Erbil, Kurdistan Region, Iraq (GOV.KRD) - Prime Minister Masrour Barzani on Sunday met with Gerold Vollmer, head of the Department of MENA and Southern European Affairs at Austria's Foreign Ministry, and the Austrian ambassador to Jordan and Iraq, Oskar Wüstinger.
Prime Minister Barzani praised the relationship between Austria and the Kurdistan Region, and Austria's support for the Kurdish people.
The latest developments in Iraq and the region were discussed, alongside ways to develop ties between Austria and the Kurdistan Region.
The Austrian delegation expressed their country's desire to strengthen ties with the Kurdistan Region, particularly in trade and investment.
Solving the issue of Kurdish migrants in Europe and ways to prevent illegal migration were also the discussed.