PM Masrour Barzani meets with UK Ambassador to Iraq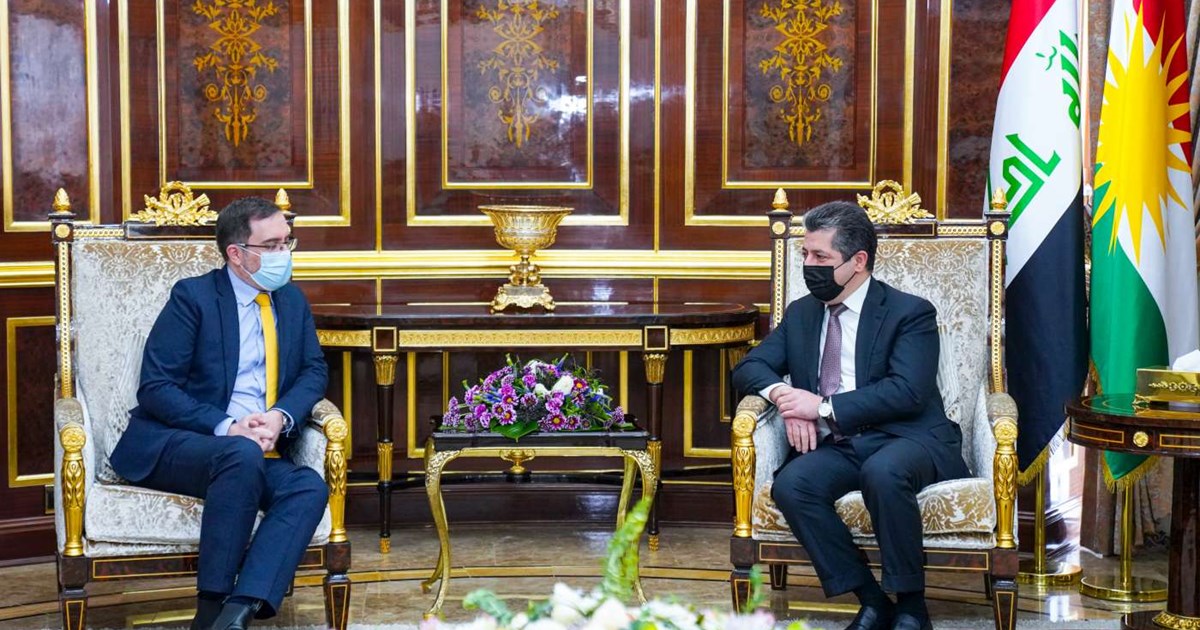 Erbil, Kurdistan Region, Iraq (GOV.KRD) – Prime Minister Masrour Barzani on Sunday met with the UK ambassador to Iraq, Mark Bryson-Richardson to discuss the federal government formation talks.
Both sides highlighted the need for an inclusive government that will represent the interest of all the peoples of Iraq and prioritise good governance, which includes addressing longstanding issues between Erbil and Baghdad.
They also agreed that stronger bilateral relations and greater cooperation between the KRG and European states in tackling the issue of mass migration and human trafficking would help provide sustainable solutions.