PM Masrour Barzani visits sites of Erbil attack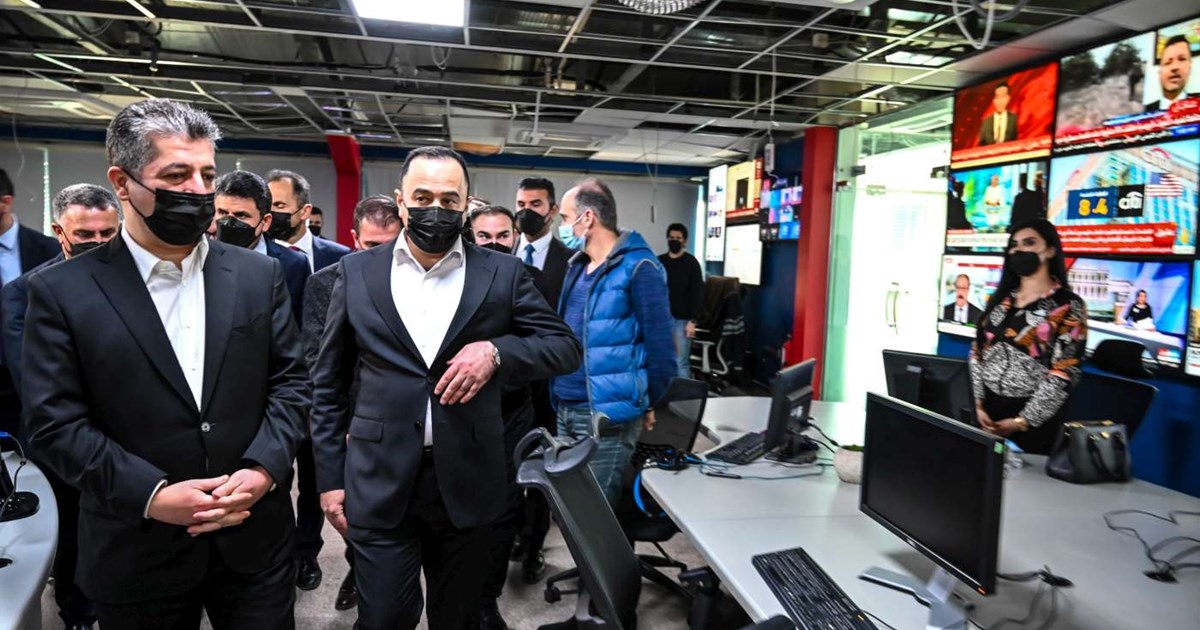 Erbil, Kurdistan Region, Iraq (GOV.KRD) - Prime Minister Masrour Barzani on Sunday visited areas affected by the terrorist attack earlier in the day.
Visiting the offices of K24, Prime Minister Barzani praised staff for not halting coverage despite their office's damage. He also expressed his pride in the continuation of coverage throughout.
Prime Minister Barzani then visited other neighborhoods affected by the terrorist attack.