PM Masrour Barzani meets Iraqi counterpart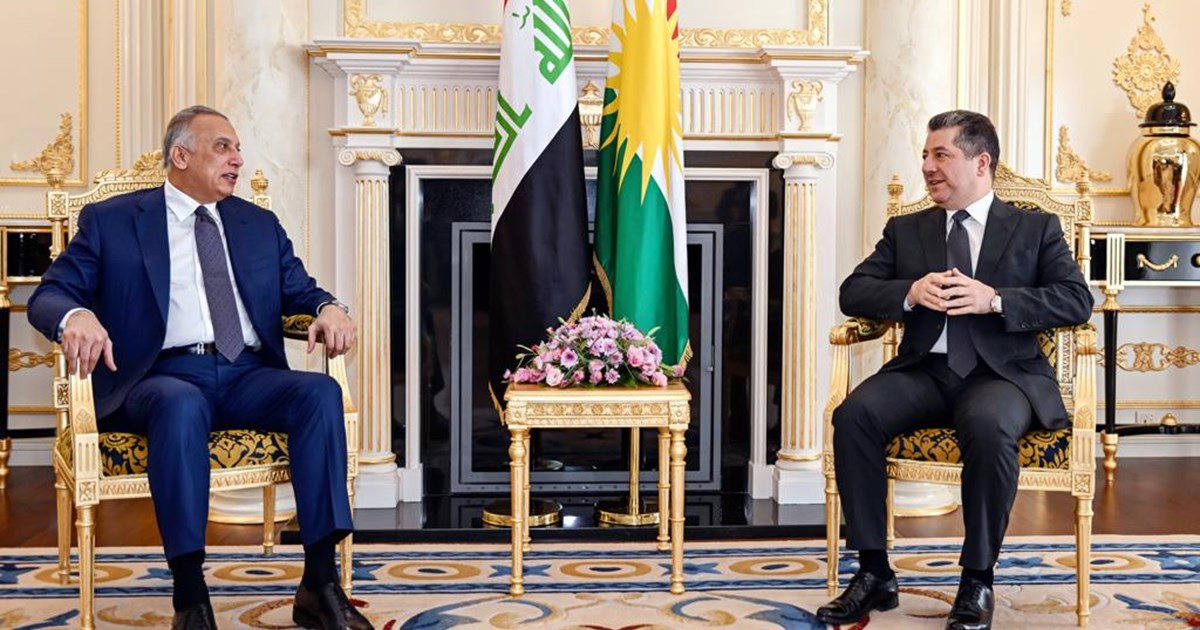 Erbil, Kurdistan Region, Iraq (GOV.KRD) - Prime Minister Masrour Barzani received today his Iraqi counterpart, Mustafa al-Kadhimi.
Both discussed the outstanding issues between Erbil and Baghdad and stressed the crucial importance of continuing constructive dialogue to resolve the issues.
Prime Minister Barzani conveyed his concerns regarding the Kurdistan Region's constitutionally guaranteed share of the Federal budget having been withheld in recent times.
Both sides also emphasized the centrality of ensuring the rights of all constituents within Iraq.