PM Masrour Barzani meets with French President Emmanuel Macron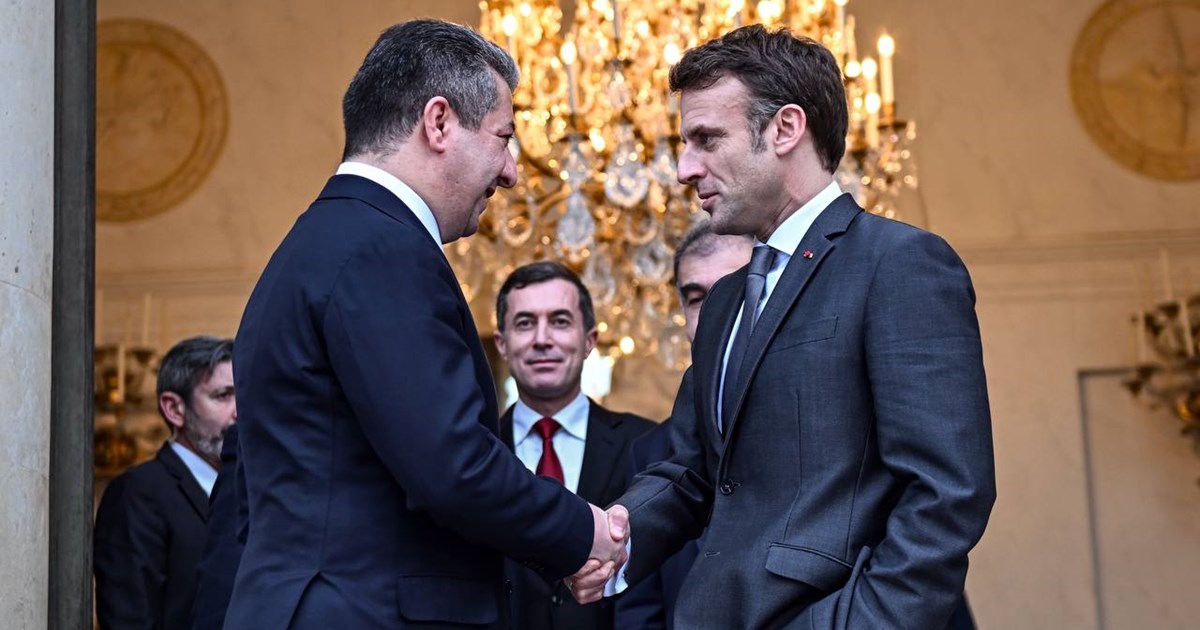 Erbil, Kurdistan Region (GOV.KRD) - Prime Minister Masrour Barzani today met with French President, Emmanuel Macron at the Elysee Palace.
Both sides discussed ways to further strengthen the historical and friendly relationship between the Kurdistan Region and France, as well as the latest political developments in Iraq and the relations between Erbil and Baghdad.
They also discussed the reform process of the Kurdistan Regional Government (KRG), especially in the field of revenue diversification through investments in other sectors, such as agriculture.
Prime Minister Barzani expressed his appreciation for the French government and people for their continued support to the Kurdistan Region, noting that France has always supported the Kurdish people in difficult times.
President Macron extended his special greetings and respect to President Masoud Barzani and reaffirmed his country's readiness to continue to support the Kurdistan Region in all areas.