KRG PM Masrour Barzani meets with his Dutch counterpart Mark Rutte in Davos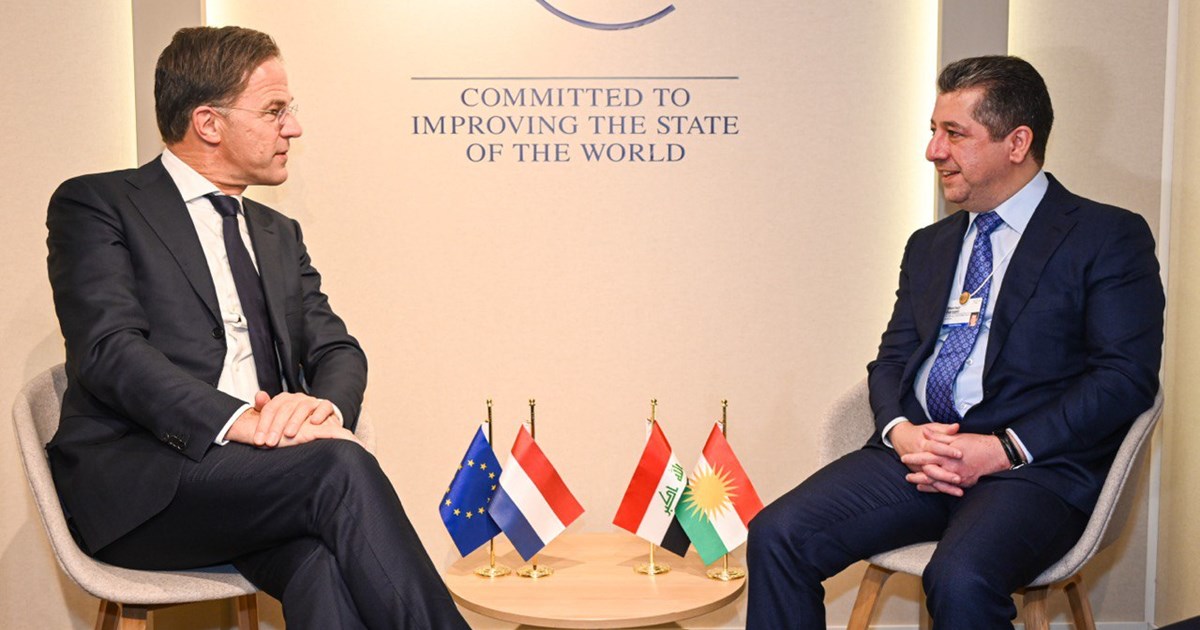 Prime Minister of the Kurdistan Region Masrour Barzani on Thursday met with Mark Rutte, the Prime Minister of the Netherlands in Davos, Switzerland, on the sidelines of the World Economic Forum, discussing means to develop bilateral relations between the two sides.
Prime Minister Barzani expressed his gratitude for the Netherlands' continued coordination and support of the Kurdistan Region.
During the meeting, PM Barzani pointed out that the Netherlands is one of the European countries that has assisted the KRG in its efforts to diversify its economy and advance agriculture, a development that has seen significant progress in this regard.
PM Rutte showed Amsterdam's willingness to develop their relations with the Kurdistan Region across all areas, notably the agriculture sector.
The two leaders, in parts of their talks, voiced the significance of Erbil and Baghdad to reach grassroots solutions for their issues on the basis of the constitution.