Prime Minister Barzani receives Germany's top official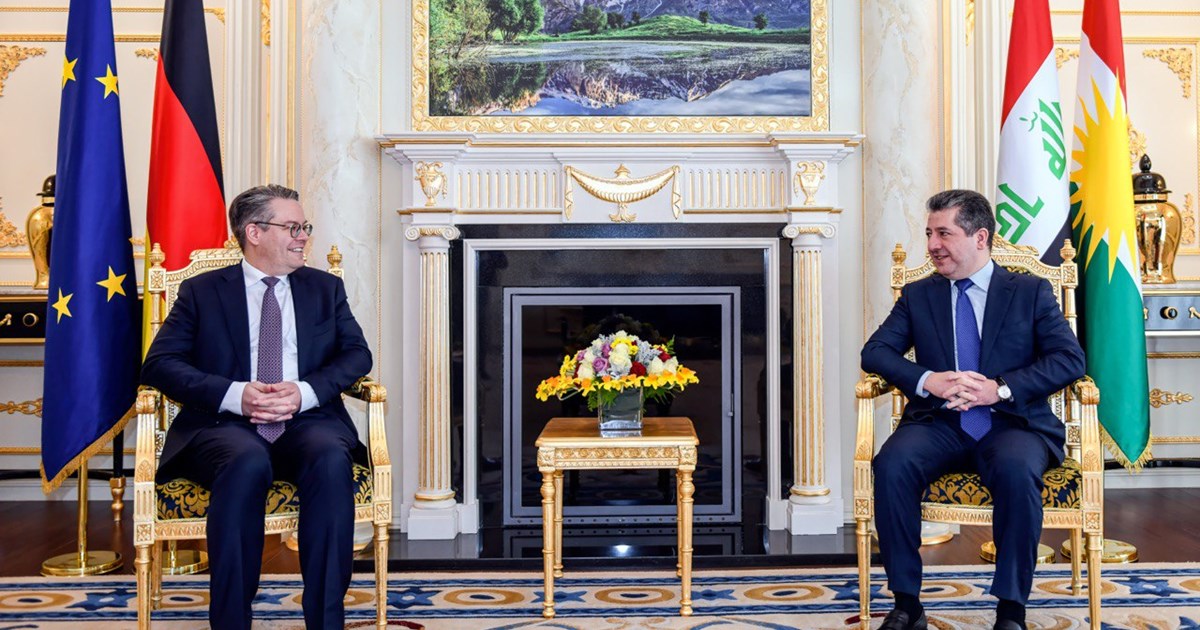 ERBIL, Kurdistan Region - Prime Minister Masrour Barzani received Tobias Lindener, Minister of State at the German Foreign Ministry on Thursday.
The German Minister briefed the delegation on the purpose of his visit to the Kurdistan Region, pointing to the strong ties between the Kurdistan Region and Germany and expressed his country's desire to develop relations with the Kurdistan Region in all fields. He also said that a high-level delegation of German investors, employers and businessmen is scheduled to visit the Kurdistan Region in the near future in order to promote bilateral relations.
The Prime Minister thanked Germany for its continuous support to the Kurdistan Region, especially in the fight against terrorism and within the framework of the international coalition against ISIS. He also appreciated for supporting the reforms of the ninth cabinet, especially in the field of digitalization of public services.
The main topic of the meeting was focused on the relationship between the Kurdistan Region and the federal government. In this regard, the Prime Minister reiterated the Kurdistan Region's desire to resolve the issues in a fundamental manner and on the basis of the constitution, and pointed out that the latest decision of the Federal Supreme Court to prevent the remittance of part of the financial entitlements is another unjust attempt by this court to undermine the new opportunity to resolve the issues and the positive atmosphere created during the last visit of the high-level government delegation to Baghdad.
Another topic of the meeting about the importance of implementing the Sinjar agreement, the withdrawal of militias and illegal armed forces, the normalization of the situation in the region and the return of refugees to their places.

January 26, 2023