KRG Prime Minister Discusses Constitutional Rights and Kirkuk with US Ambassador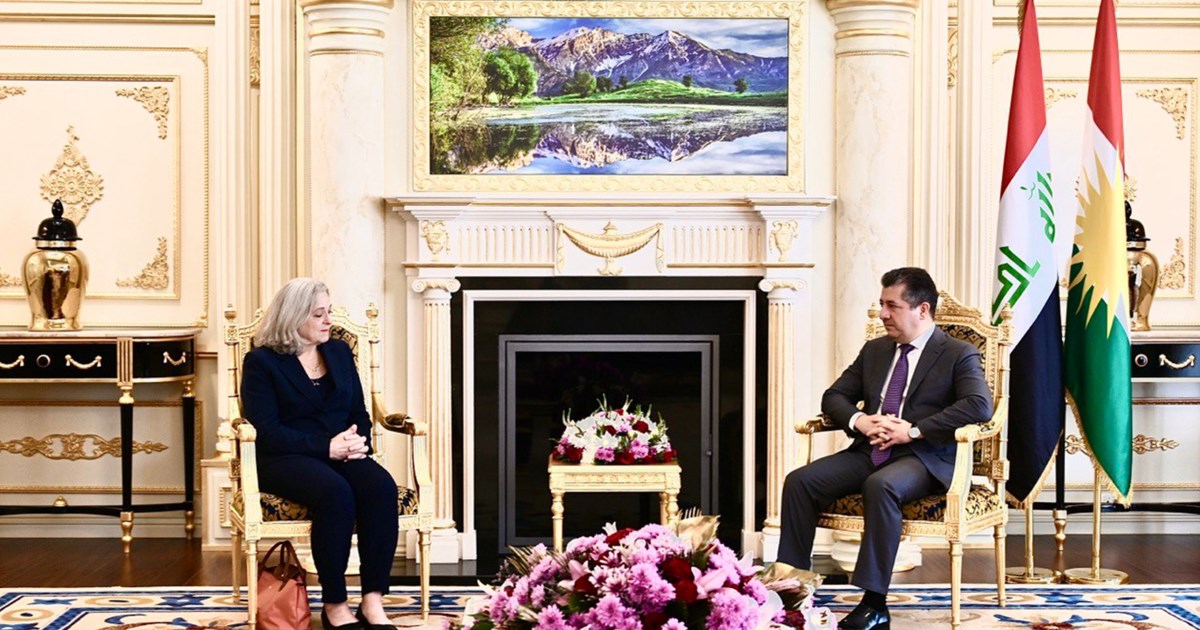 On Monday, September 11, 2023, Prime Minister of the Kurdistan Regional Government (KRG), Masrour Barzani, welcomed Ms. Alina L. Romanowski, the United States Ambassador to Iraq.
Their discussions focussed on the constitutional rights and financial entitlements of the Kurdistan Region as outlined in the federal budget law. Prime Minister Barzani expressed his apprehension about certain groups in Iraq that seem inclined to treat the Kurdistan Region outside the bounds of the budget law. He emphasised that the KRG has transparently presented all necessary data and substantiated it with legal and constitutional proofs to the Iraqi officials. Hence, he firmly believes that the public sector employees of the Kurdistan Region should receive their salaries equivalently to the rest of Iraq, ensuring their rights remain intact.
The two sides stressed the importance of addressing these matters through constructive dialogue, strictly adhering to the constitution.
Furthermore, their dialogue touched upon recent developments in Kirkuk. Both parties underscored the need for normalising the city's state of affairs, the return of the Kurdistan Democratic Party's offices, and ensuring Kirkuk's continued peace and stability.