KRG Prime Minister Holds Discussions with Leader of National Wisdom Movement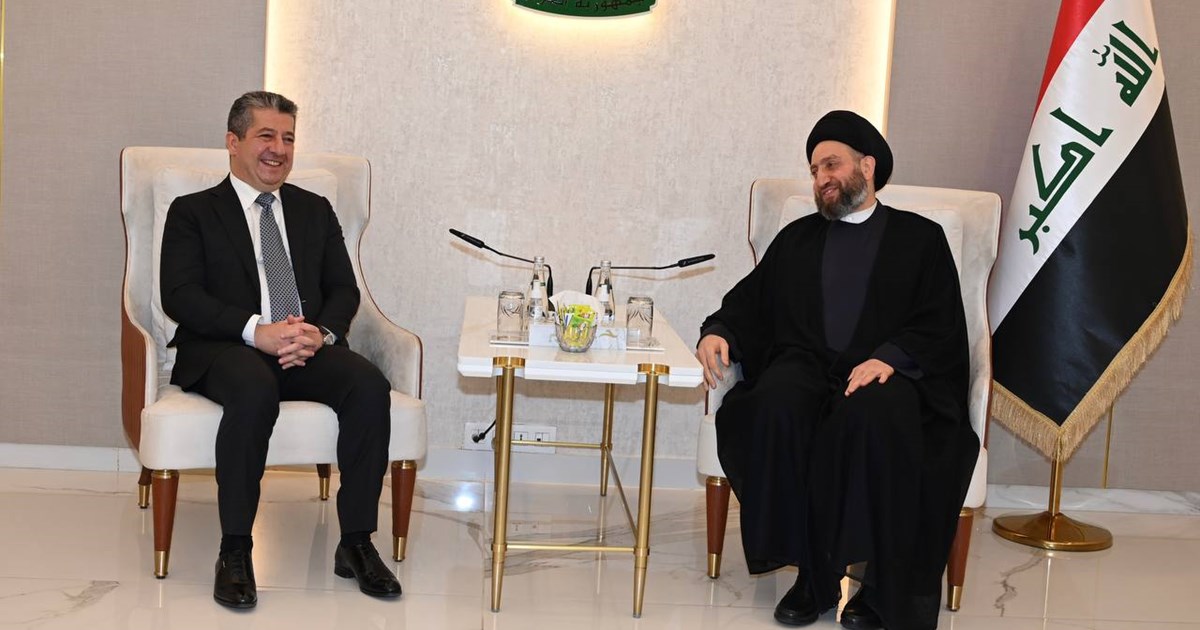 On Thursday, September 14th, 2023, in Baghdad, Prime Minister Masrour Barzani of the Kurdistan Regional Government (KRG) met with Ammar al-Hakim, leader of the Iraqi National Wisdom Movement.
The discussions centred on the salary and financial entitlements of the Kurdistan Region and the challenges facing the region's people. The National Wisdom Movement's leader emphasised his commitment to resolving these matters through constructive dialogue.