KRG Prime Minister Meets with UK Ambassador to Iraq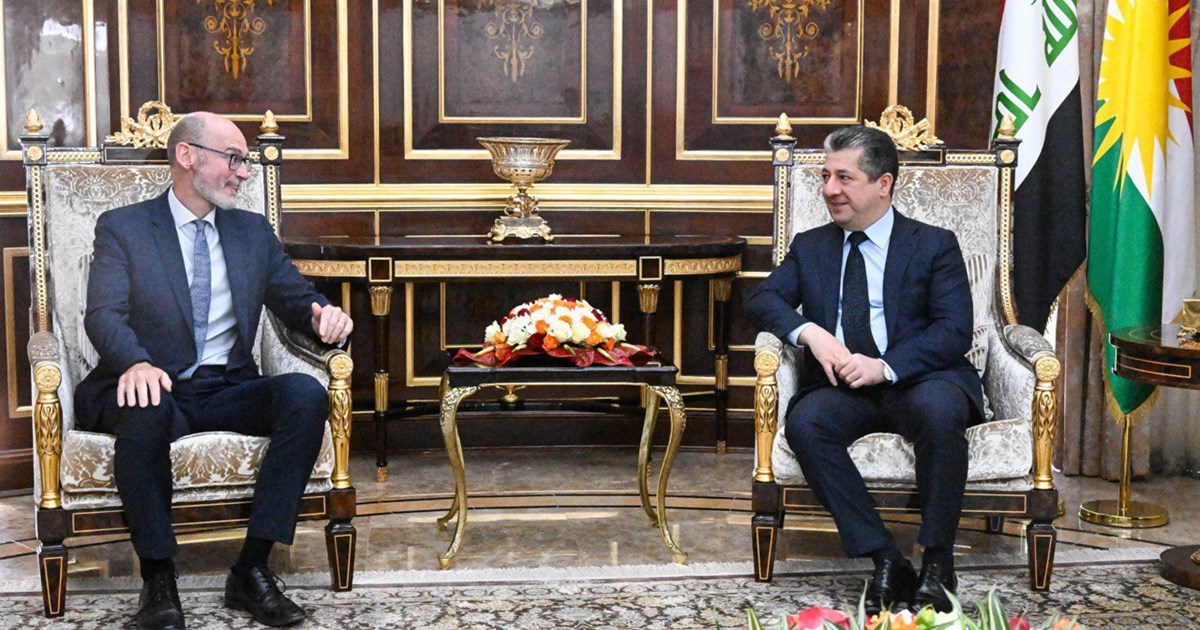 On Saturday, September 16, 2023, Prime Minister Masrour Barzani of the Kurdistan Regional Government (KRG) met with Stephen Charles Hitchen, the Ambassador of the United Kingdom to Iraq.
During the meeting, they discussed pending issues between the Kurdistan Region and the Iraqi federal government, and underscored the importance of protecting Kurdistan's constitutional rights.
They also talked about the recent visit of a high-level KRG delegation to Baghdad, which was viewed as a positive step towards addressing these challenges.
Another key topic of discussion centred around maintaining peace and stability in the Kurdistan Region.