KRG discusses federal budget and service delivery in Kurdistan Region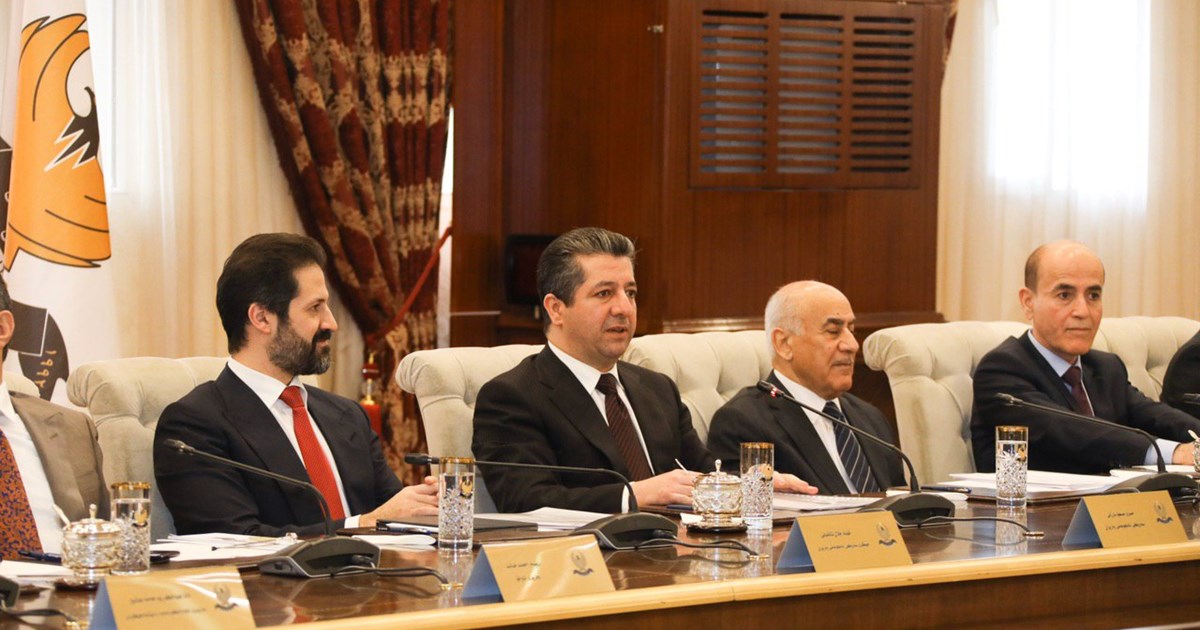 Erbil, Kurdistan Region, Iraq (GOV.KRD) – Prime Minister Masrour Barzani and Deputy Prime Minister Qubad Talabani today chaired a cabinet meeting to discuss progress on talks between the Kurdistan Regional Government and the federal government of Iraq for the 2020 federal budget.
Prime Minister Barzani welcomed the efforts to strengthen KRG's relationship with Baghdad. He affirmed the government's full support for the delegation leading negotiations to ensure that the draft budget bill takes into consideration the interests of the people of the Kurdistan Region and Iraq.
Prime Minister Barzani called on all parties in Baghdad to work together in the interests of the country, safeguarding the security of all Iraqi and Kurdistani peoples and preserving the hard-won peace.
The cabinet also discussed the KRG's ongoing efforts to ensure the prompt and effective delivery of public services. Minister of Electricity, Kamal Mohammed Salih provided an update on measures undertaken to minimise energy interruptions as winter approaches. He noted that heightened seasonal electricity usage puts increased pressure on the region's power grids but reassured the cabinet that the ministry is working hard to address this issue.
Prime Minister Barzani reiterated that the government stands ready to assist the ministry in fulfilling the energy needs of the people and that it would consider all energy-saving projects and initiatives.