Readout of Prime Minister Masrour Barzani's Telephone Call with U.S. Secretary of State Mike Pompeo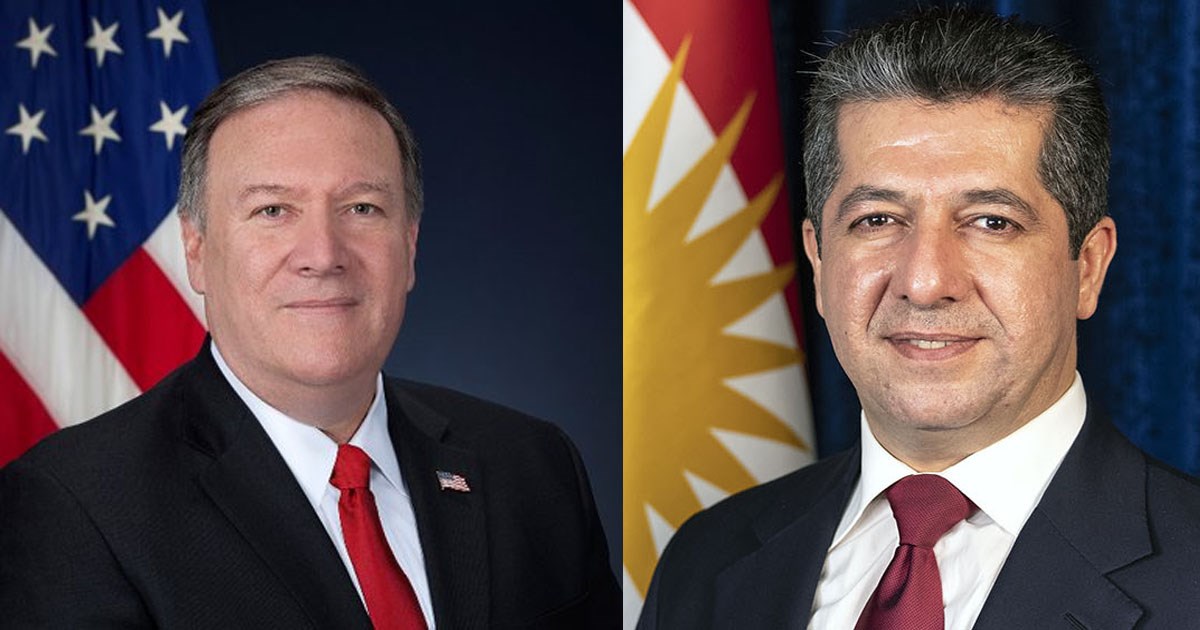 Erbil, Kurdistan Region, Iraq (GOV.KRD) - U.S. Secretary of State Pompeo congratulated Prime Minister Masrour Barzani on his election and emphasised the long-standing friendship between the United States and the Kurdistan region.
The Prime Minister briefed the Secretary of State on his visit to Baghdad and his commitment to work with Iraqi Prime Minister Adil Abdul-Mahdi to resolve issues over security, territory, budget and oil and gas. He said there had been a clear willingness in Baghdad to address these issues in a positive way based on both parties' rights and duties as set in the Constitution.  The Secretary of State welcomed this initiative and said he would remain engaged on it with Erbil and Baghdad.
Prime Minister Barzani and Secretary of State Pompeo recognised that ISIS remains a regional threat. They discussed the importance of continued U.S. security and economic assistance to Iraq and the Kurdistan Region, consistent with the U.S.-Iraq Strategic Framework Agreement. Both sides also agreed that coordination between Washington, Baghdad and Erbil is important in continuing to counter ISIS in Iraq.
During the call, the Prime Minister and the Secretary of State also discussed U.S. support for the KRG's reform programme and for displaced families in Kurdistan.
Secretary of State Pompeo made clear that he would remain personally engaged on these issues.