Second Regular Meeting of KRG Council of Ministers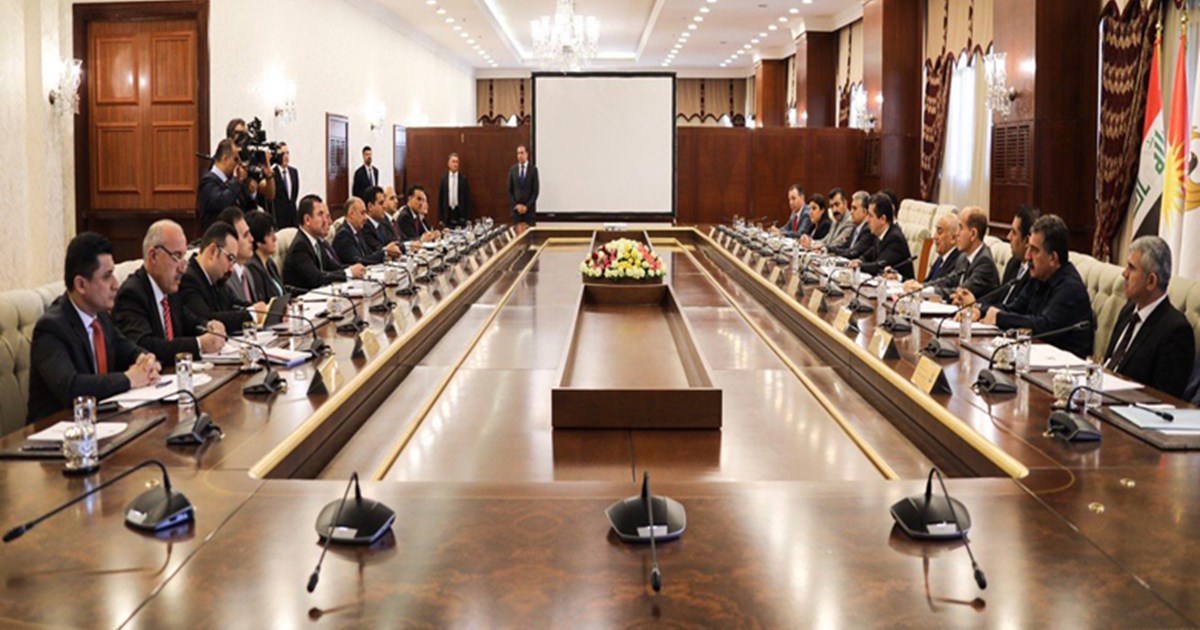 Council of Ministers condemns the recent terrorist attack in Erbil

KRG's online presence to be consolidated in a single portal (GOV.KRD)

Ministers empowered to slash bureaucracy

High-level committees to be established to resolve disputes with Baghdad.
Erbil, Kurdistan Region, Iraq (GOV.KRD) - Presided over by Prime Minister Masrour Barzani, the Council of Ministers of Kurdistan Region held its second regular meeting on 22 July 2019.
The Council of Ministers strongly condemned the terrorist attack at a restaurant in Erbil on 17 July 2019. It commended the security forces for their prompt response that led to the capture of the perpetrators. The council also expressed condolences to the families of the victims.
The importance of digital government was reiterated. It was announced that the new KRG portal (GOV.KRD) will serve as a single platform consolidating information from all government bodies. In time, and through a phased programme, GOV.KRD will host and provide e-services to both reduce bureaucracy and ensure a first-rate experience for citizens accessing government services.
Ministers also discussed ways to implement the governmental reform programme as laid out in the first meeting of the Council of Ministers on 15 July. The Prime Minister empowered ministers to issue new regulations as necessary, in order to speed up the processing of applications and paperwork across a range of services; this will ensure fair and timely treatment for all. The Department of Coordination and Follow-up was mandated to ensure these changes were carried out.
Prime Minister Barzani also briefed the Council on his visit to Baghdad last week, during which the rights of the peoples of the Kurdistan Region, as enshrined in the constitution, were discussed in detail. Both sides will soon engage high-level committees to embark on serious dialogue to settle ongoing disputes.