Prime Minister Masrour Barzani Chairs Reform Discussion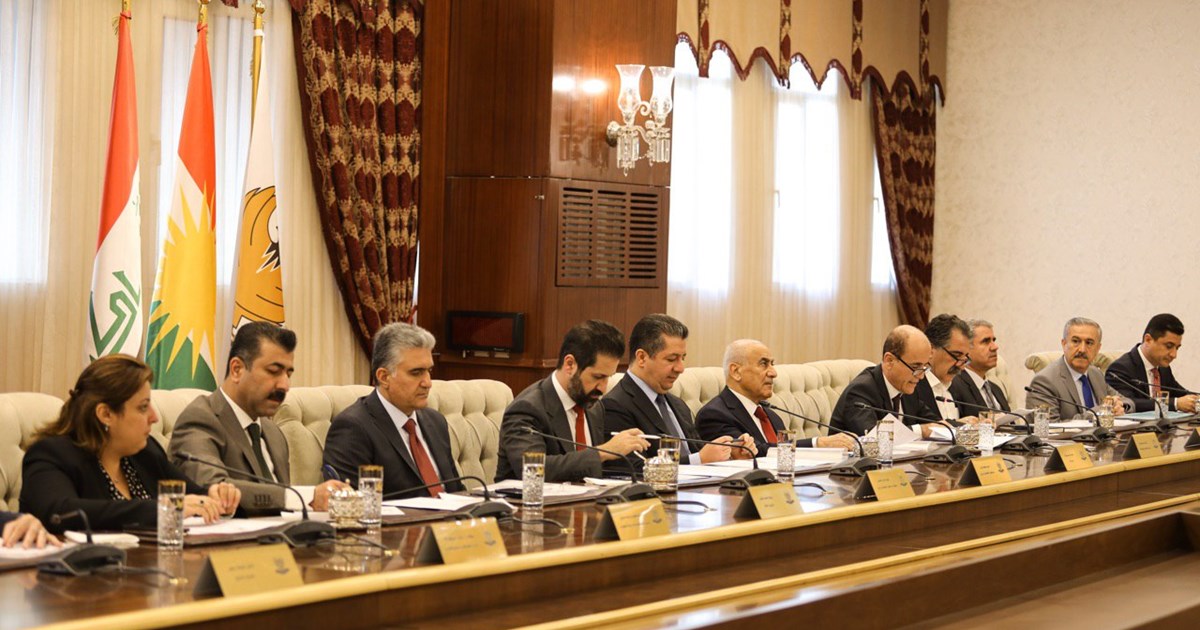 Erbil, Kurdistan Region, Iraq (GOV.KRD) – Prime Minister Masrour Barzani and Deputy Prime Minister Qubad Talabani today chaired a cabinet meeting to discuss Peshmerga reforms and progress made with intergovernmental talks in Baghdad.
During the meeting, Minister of Peshmerga Shoresh Ismael presented a detailed report on his ministry's structure and expenditures, stressing the government's important role in supporting the reform process for Peshmerga affairs.
The Cabinet appointed a committee, led by Prime Minister Barzani, to follow up on recommendations presented in the report to facilitate the process.
On the latest developments in Baghdad, Region Minister Khalid Salam Saaed highlighted the Federal Supreme Court's recent amendment to the Iraqi Provincial Law. Following a successful intervention by the Kurdistan Parliament the amended law now allows displaced individuals to vote from outside their province of birth.
The Minister also highlighted work undertaken by Iraq's constitutional review committee. Ministers emphasised the need to preserve the rights of the people of the Kurdistan Region as enshrined in the constitution during ongoing talks with the federal government of Iraq.
Prime Minister Barzani concluded the meeting by agreeing to the formation of a committee entrusted with assessing contract-based public employment which will publish its recommendations before the new year.