KRG Holds Emergency Meeting to Discuss Ongoing Developments in Iraq and Syria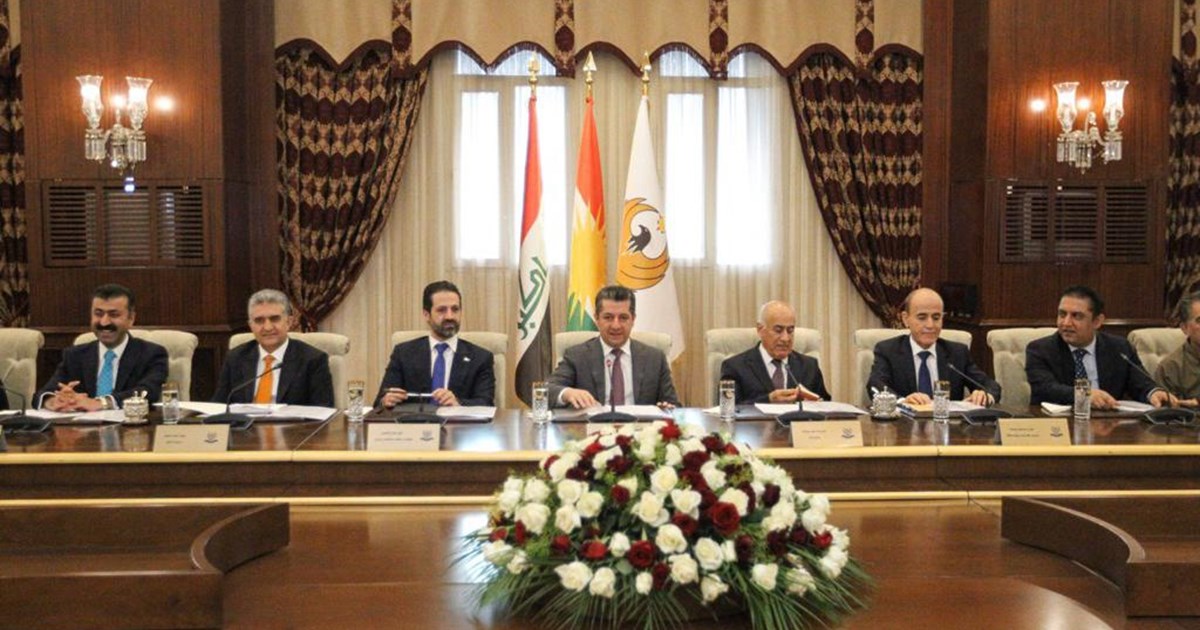 Erbil, Kurdistan Region, Iraq (GOV.KRD) – Prime Minister Masrour Barzani today chaired a meeting of the Kurdistan Regional Government to discussing the evolving situation in Syria and threats to Iraq's stability.
Addressing the recent developments in Syria, Prime Minister Barzani strongly affirmed that any military escalation in the country's north-east would have severe consequences beyond the Syrian border.
Prime Minister Barzani called on all parties to engage in dialogue to de-escalate the situation and prevent the loss of innocent lives and further displacement of people toward vulnerable areas or the Kurdistan Region, which is still hosting over 1.1 million refugees.
Minister of Interior Reber Ahmed provided a detailed report on the potential humanitarian crisis in north-eastern Syria and the waves of mass displacements the Kurdistan Region could imminently face.
Minister Ahmed warned that the Kurdistan Region alone does not have the short-term capacity to respond to another influx of refugees. He urged the international community to adapt their humanitarian assistance in Iraq and Syria to further support the Kurdistan Region.
With regards to the ongoing protests in Iraq, Prime Minister Barzani expressed his hope that a swift and peaceful resolution can be found.