KRG discusses the latest developments in Iraq and the Middle East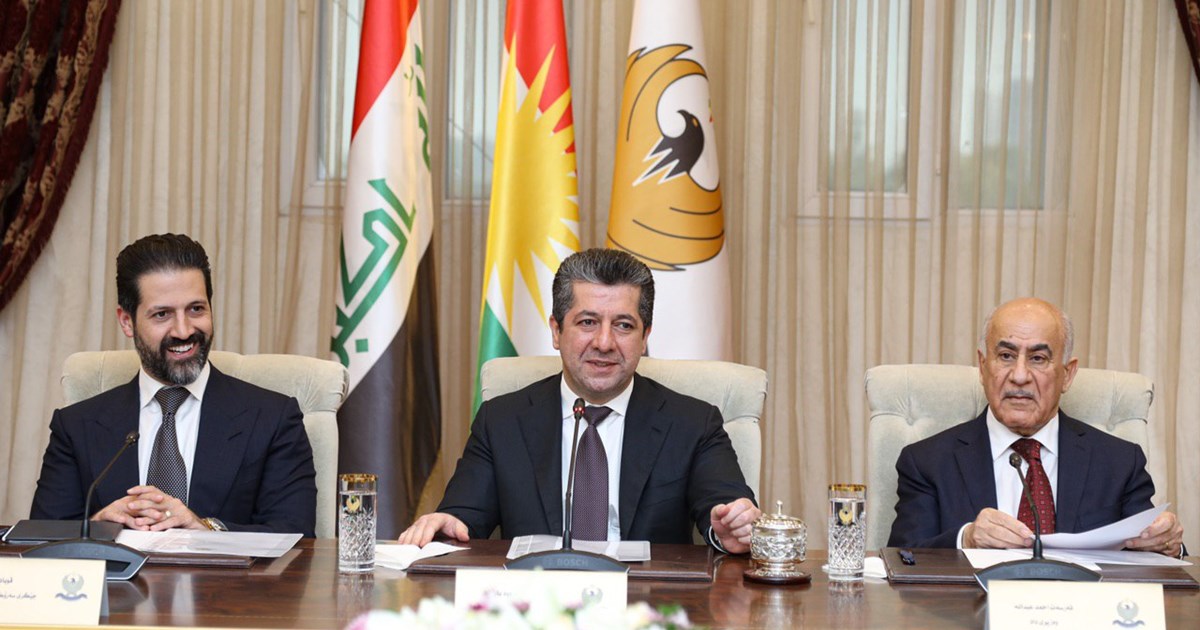 ERBIL, Kurdistan Region, Iraq (GOV.KRD) – Prime Minister Masrour Barzani and Deputy Prime Minister Qubad Talabani today chaired a cabinet meeting to discuss the latest developments in the Kurdistan Region, Iraq, and the Middle East.
Prime Minister Barzani called on all sides to avoid any further escalation, warning that conflict and instability could lead to the re-emergence of terrorist groups such as ISIS. He affirmed that the KRG will continue to cooperate with its partners, including the Global Coalition and Iraqi security forces, as it seeks to maintain regional security.
Prime Minister Barzani also called on all parties to respect the Kurdistan Region's role as an advocate for peace in the region. He said his government will continue its ongoing and constructive dialogue with the federal government in order to preserve and promote the best interests of the peoples of Kurdistan and Iraq.
The cabinet also discussed the meeting between the KRG and the Kurdistan Parliament's Finance and Economy Affairs Committee to examine the government's draft reform bill. The committee presented recommendations relating to salaries, pensions, and other entitlements for public service employees. The draft bill, which has now completed the consultation process and includes updates to protect the financial dues of government employees, will soon be voted on by the Kurdistan Parliament.
Ministers agreed that the KRG will continue to prioritise its ambitious reform agenda to protect the interests of the Kurdistani peoples and build a prosperous nation for all.