Cabinet approves Phase II of Biometric programme and discusses agriculture challenges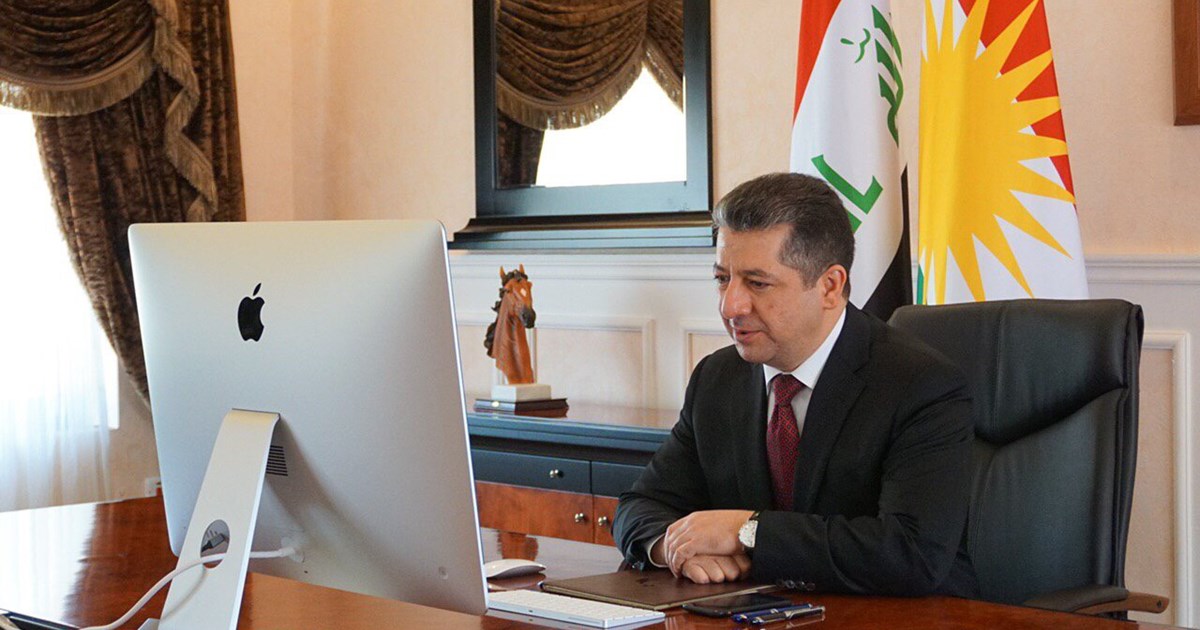 Erbil, Kurdistan Region, Iraq (GOV.KRD) - Prime Minister Masrour Barzani chaired a cabinet meeting via videoconference on Wednesday to discuss the second leg of the biometric programme and current situation in the agriculture sector.
In the meeting, Deputy Prime Minister Qubad Talabani presented a roadmap on the biometric programme, highlighting key benefits for the public sector.
Following an exchange, the Council of Ministers approved the second phase as part of the commitment to reform agenda and digital transformation.
During the meeting, Minister of Agriculture and Water Resources Begard Dlshad Shukralla stressed the need to reorganise public contracts in a way that bolsters the sector and prevents misuse of agricultural lands.
Minister Shukralla also spoke about plans for partnerships with the private sector to create new revenue streams. In that regard, the Cabinet approved proposed recommendations.
The Cabinet also tasked ministries of Agriculture and Water Resources, Municipality and Tourism, and Justice to accelerate compensation to farmers on contracts.