Cabinet reviews implementation of reform law and outstanding problems with federal government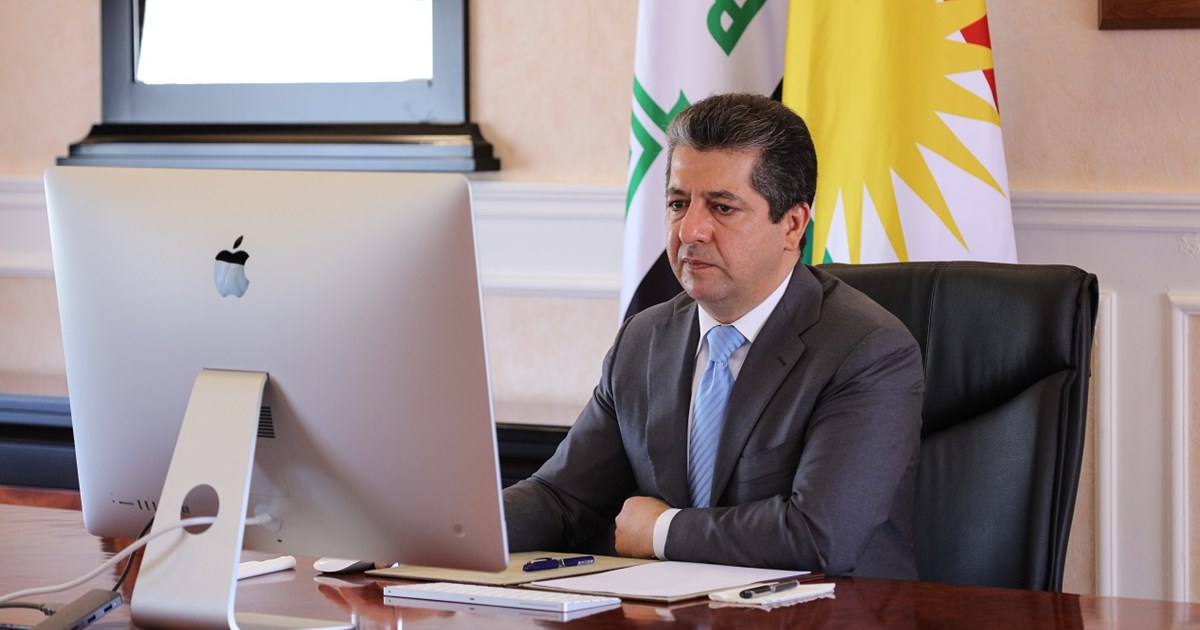 Erbil, Kurdistan Region, Iraq (GOV.KRD) - Prime Minister Masrour Barzani on Wednesday chaired a cabinet meeting via videoconference to discuss the measures necessary to implement the reform agenda and ongoing disputes with Baghdad.
In the meeting, Deputy Prime Minister Qubad Talabani presented a report on recent talks with the federal government, highlighting proposed solutions to outstanding problems. He also thanked the high-level delegation for defending Kurdistan Region's constitutional rights.
The Cabinet then decided that dialogue with Baghdad will continue in an attempt to reach an agreement that protects Kurdistan Region's constitutional rights and entitlements.
Abdul Hakim Khasro, Head of the Department of Coordination and Follow-up and Secretary of the high-level committee on reforms, presented a report on practical steps necessary to implement the reform law, which came to effect today.
The Minister of Finance and Economy then briefed the cabinet about the financial mechanisms approved on June 29 to implement the reform law.
Prime Minister Barzani stressed that reforms will continue be carried out in all sectors.
The Prime Minister emphasised that reforms remains a demand from a majority of the people, adding that these reforms are designed to create fairness and protect genuine entitlements in the public sector.
During the meeting, Minister of Planning Dara Rashid Mahmud also presented a report on the legal framework to developing Public-Private-Partnership.
Following an exchange of views, the Council of Ministers unanimously approved the legal framework, which will be a legal basis for joint projects by the public and private sectors, creating equal opportunities for companies to work and compete.
Secretary of the Council of Ministers Amanj Rahim, who heads a committee tasked with reviewing the current tax system, presented a detailed report and immediate plans on reorganising tax as part of the reform process.
The Council of Ministers debated and unanimously approved committee's recommendations for tax reform, which will undo tax exemptions granted outside the law.
According to these recommendations, commercial projects will be carefully audited and accountants will take responsibility and are required by law to prevent tax evasion. Companies will be obligated to pay tax and legal action will be taken against companies or individuals evading tax or exploiting tax exemptions for investment projects.
The committee will also work to draft a new tax law, benefitting from technology to deliver transparency and services to tax payers and reducing bureaucracy.