Cabinet meets on new financial situation, salary payments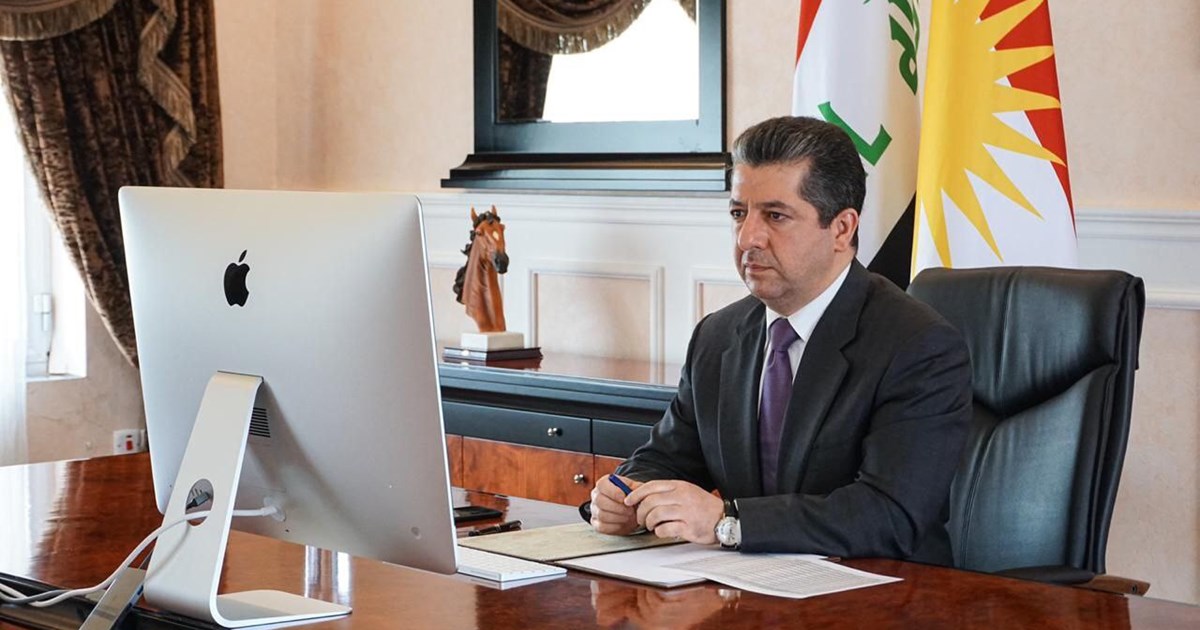 Erbil, Kurdistan Region, Iraq (GOV.KRD) - Prime Minister Masrour Barzani chaired a cabinet via videoconference on Sunday to discuss current financial situation and efforts to cope with the economic slowdown caused by the global corona virus pandemic.
In the meeting attended by Deputy Prime Minister Qubad Talabani, the Council of Ministers noted a significant deficit caused by delayed payments from Baghdad, the coronavirus pandemic, and falling oil prices.
The Cabinet recognised the hard work of healthcare workers and security forces who are on the frontlines of fighting this disease, and the economic strain on government employees.
The Cabinet made the following decisions in an effort to ease the impact on public sector employees:
1. Paying all government employees 79% of their salaries, including all presidencies and institutions in the Kurdistan Region.
2. Reducing this 21% from salaries of all employees in a fair approach, taking into account the amount of these salaries.
3. Paying full salaries of families of the martyred, Anfal, political prisoners, people with special needs, including to those whose salaries are 300,000 dinars or less.
4. Paying only 50% of salaries to senior officials, including to President of the Kurdistan Region, Speaker of Parliament, Prime Minister, their deputies, members of parliament, ministers, those hold minister-level positions, deputy ministers, members of the judicial council, judges, all members of the public prosecution office.
5. The above section applies to those already retired or those who will retire with these ranks.
6. The Ministry of Finance and Economy will issue necessary instructions to facilitate the implementation of these decisions.
7. These mechanisms are temporary for this month only.
8. All ministries, bodies, presidencies and institutions in the Kurdistan Region will implement these decisions, taking into account health guidelines during the distribution of salaries.
9. The high-level government delegation for negotiations with the federal government is assigned to try to reach a deal on Kurdistan Region's financial entitlements.
10. Ministries and other relevant agencies have been assigned to seek necessary instructions for the implementation of the reform law (2020) due to be implemented in July.