Prime Minister Masrour Barzani convenes council of Ministers to address growing challenges related to the pandemic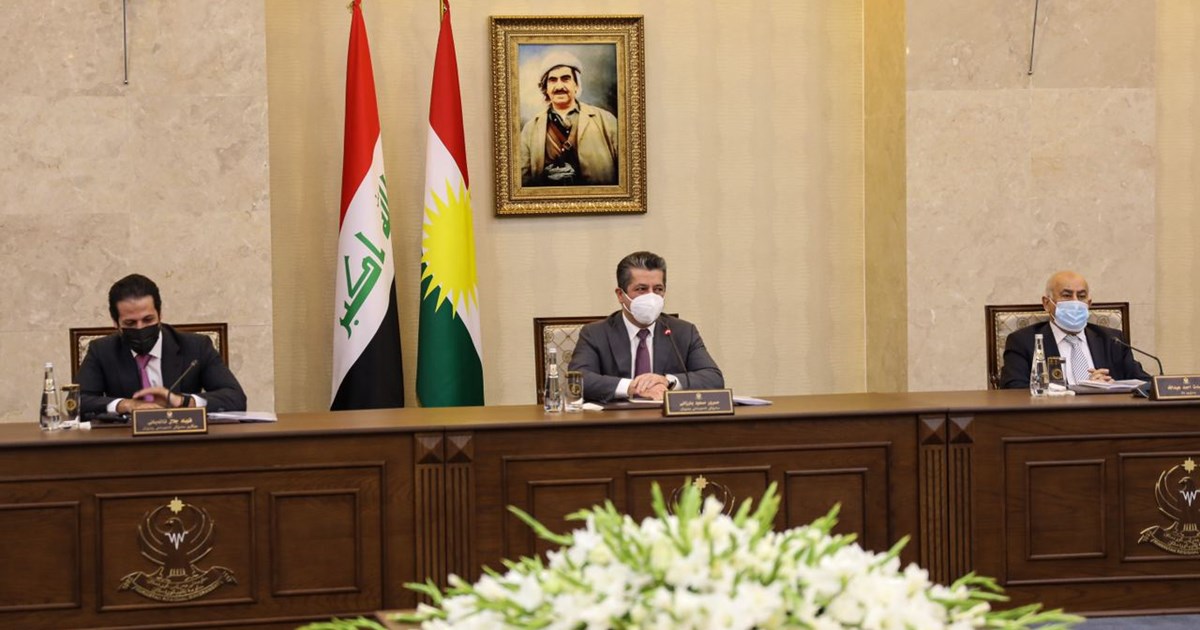 Erbil, Kurdistan Region, Iraq (GOV.KRD) - Prime Minister Masrour Barzani on Wednesday chaired a cabinet meeting to discuss the Kurdistan Regional Government's response to a surge in coronavirus cases and the impacts of the pandemic on the regional economy.
As the Kurdistan Regional Government conducts a review of public service delivery, Prime Minister Barzani called on all departments to lead by example and follow stricter public health guidelines, urging the public to assist in preventing the spread of the virus.
To address growing economic challenges amid a global pandemic, the Council of Ministers reaffirmed its commitment to diversifying the Kurdistan Region's economy and developing robust infrastructure systems to attract more foreign investments. This includes efforts spearheaded by Deputy Prime Minister Qubad Talabani to modernize the Kurdistan Region's bureaucracy and reduce red tape.
The Council of Ministers also recognised the existing challenges wheat producers are currently facing as outlined by the Minister of Trade and Industry. The Prime Minister and cabinet members agreed to task relevant departments with assisting wheat producers in overcoming trade barriers with the Federal Government of Iraq.
The Council of Ministers reiterated its support for the agriculture sector, and highlighted the important role the private sector plays in developing the Kurdistan Region's self-sufficiency.