Prime Minister Masrour Barzani marks official start of construction on new Rania Bridge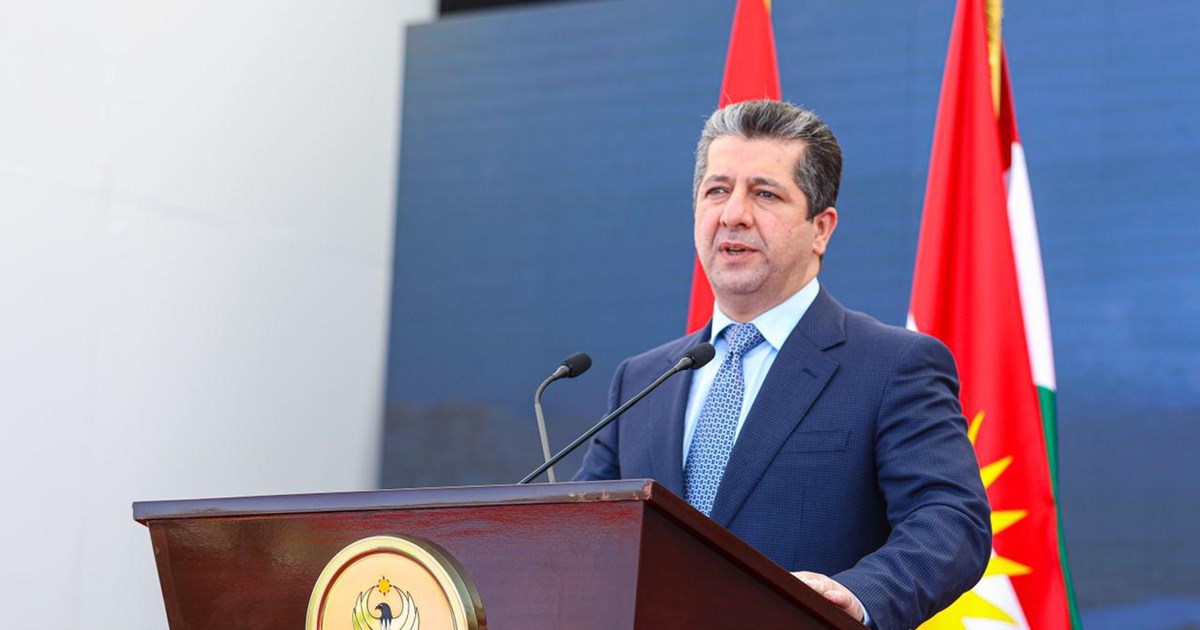 Erbil, Kurdistan Region, Iraq (GOV.KRD) – Prime Minister Masrour Barzani on Tuesday presided over the historic launch of the construction of a new bridge in the city of Rania, one of the Kurdistan Regional Government's largest public infrastructure projects to improve service delivery across the Kurdistan Region.
During the foundation stone laying ceremony, Prime Minister Barzani reiterated the Kurdistan Regional Government's commitment to its ambitious development agenda, particularly the strengthening of infrastructure systems that will greatly facilitate travel and promote tourism and trade in the area. The government has currently allocated 11,387,745,800 dinars for the construction of the bridge.
Recognising the historical importance of the city of Rania and the sacrifices of the people of Raparin during liberation movements and uprisings that led to the establishment of the Kurdistan Region, the Prime Minister announced additional development projects in the area, including a dual carriage road and a 60-meter street in Qaladza, school renovations in Rania, and the building of a Women's Breast Cancer facility. The government is also aiming to soon open a coronavirus hospital in Chwarqurna.
Prime Minister Barzani highlighted that the Kurdistan Regional Government's development agenda seeks to also encourage and support charities, political parties and other non-governmental organisations in the delivery of public services, whose efforts across the Kurdistan Region have been integral to the well-being of our citizens.
The Prime Minister emphasised the government will continue to devote national resources to enhance the delivery of public goods and services, outlining additional major economic and infrastructure projects in Erbil, Slemani, Duhok, and Halabja, including plans to build industrial zones and improve the healthcare system.
Prime Minister Barzani expressed gratitude for the people of Kurdistan, and healthcare professionals in particular, for their service and resilience in combatting the spread of the coronavirus, encouraging the public to continue complying with official health guidelines.