Council of Ministers convenes on evolving situation in disputed territories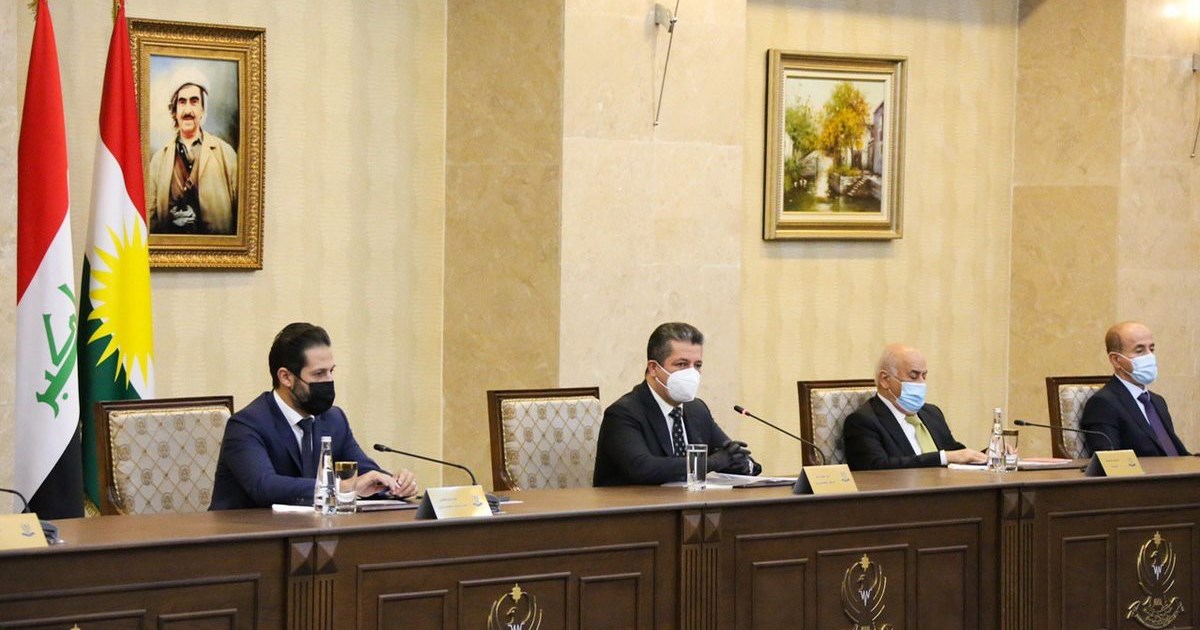 Erbil, Kurdistan Region, Iraq (GOV.KRD) - Prime Minister Masrour Barzani on Wednesday chaired a cabinet meeting to discuss recent developments in disputed areas.
Highlighting ongoing threats to political stability and security of disputed territories, Minister of Interior Rebar Ahmad and Minister of State Khalid Shwani provided the Council of Ministers a report outlining the Kurdistan Regional Government's approach for the resumption of dialogue with Baghdad on the status of these areas. In the aims to advance progress on various points of contention between the federal government of Iraq and the Kurdistan Regional Government, the Cabinet approved the roadmap for the continuation of talks, and agreed to send a delegation to Baghdad to advocate once more for the full implementation of article 140 of the Iraqi constitution.
The Cabinet also called on the federal government to no longer delay the transfer of Erbil's share of the national budget so that public sector salaries may be disbursed. The Council of Ministers approved a proposal from Ministry of Finance and Economy to reduce public sector salary cuts from 21 percent to 18 percent, alleviating ongoing austerity measures.
The Cabinet strongly reiterated that ongoing disputes with Baghdad could not be reduced to oil and budgetary issues alone, and that disputed territories and overall security remains a top priority on the government's agenda.
The Council of Ministers also highlighted the importance of preserving stability in Iraq, and called for greater action to preserve the integrity and safety of foreign missions in Baghdad.
The Cabinet also warned that cases of coronavirus and related fatalities are surging in the Kurdistan Region, urging local government institutions and the public to adhere to official health guidelines. The Prime Minister stressed that collective efforts are required to manage the pandemic, and minimize risks as the country continues to face multiple political and financial crises.
During the meeting, Deputy Prime Minister Talabani extended condolences on behalf of the Cabinet to the family of former Superintendent of Garmian Administration, Salah Kwekha, who passed away this week. He commended Kwekha's courage and dedication as a Peshmerga fighter and public servant.
The Cabinet also extended condolences to the people of Kuwait on the passing of emir Sheikh Sabah al-Ahmad al-Sabah, who maintained friendly relations with the Kurdistan Region throughout his career.