Council of Ministers approves justice and trade bills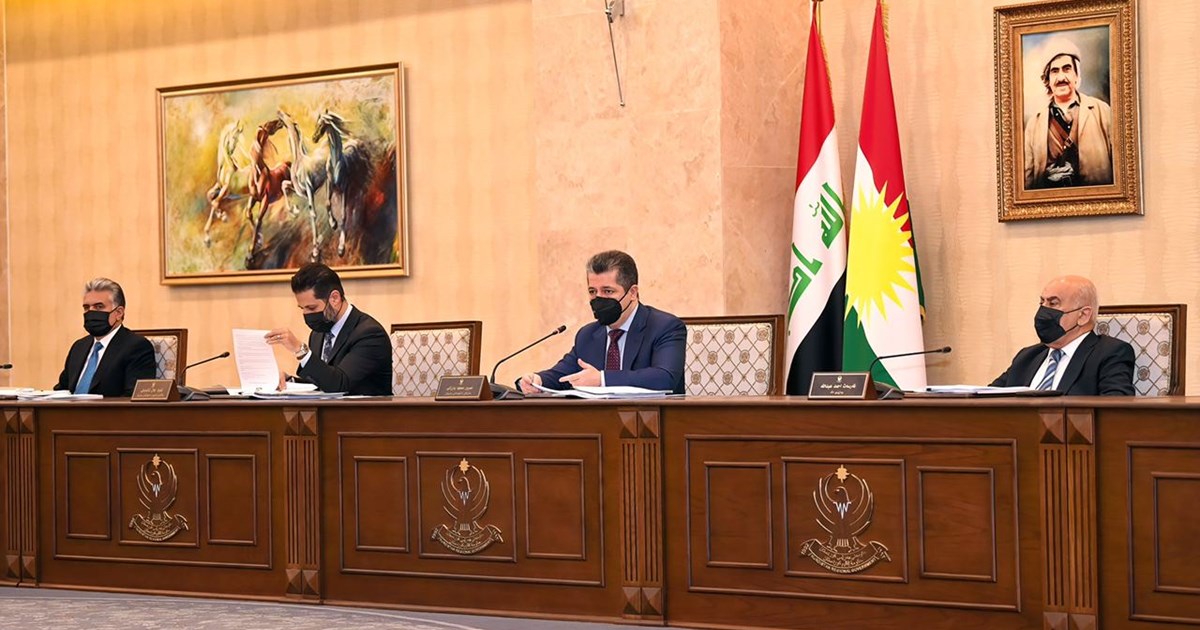 Erbil, Kurdistan Region, Iraq (GOV.KRD) – Prime Minister Masrour Barzani today convened the Council of Ministers to approve a number of bills to be tabled in the Kurdistan Region Parliament.
The Council of Ministers approved five key bills as part of the Kurdistan Regional Government's reform agenda to be submitted to Parliament and legislated. These bills cover a number of issues that focus on justice, trade, and economic growth for the Kurdistan Region:
1. The Prosecution of Suspects Affiliated with ISIS Crimes in the Kurdistan Region of Iraq Bill;
2. The Employment Bill and Accompanying Amendments to The Industrial Production Bill for both the Private and Public Sector, also known as The 1998 Amended Bill (20) of The Kurdistan Region of Iraq;
3. The Amendment to The Ministry of Trade and Industry Laws Bill;
4. The Amendment to the Chamber of Commerces Laws Bill;
5. The General Trade Laws Bill.
In preparation of the 2021 Kurdistan Region budget bill submission to Parliament, Minister of Finance and Economy Awat Janab Noori and Minister of Planning Dara Rashid Mahmud presented a report on key figures and analysis of the budget. The Council of Ministers elected to form a committee to ensure feedback from the cabinet will be incorporated into the draft bill.
Deputy Prime Minister Qubad Talabani also provided an update regarding ongoing drought mitigation discussions and suggested priority action areas for the Kurdistan Regional Government. The Council of Minister agreed to establish a comprehensive plan by next week for immediate implementation.