Council of Ministers Convenes to discuss Federal Budget Bill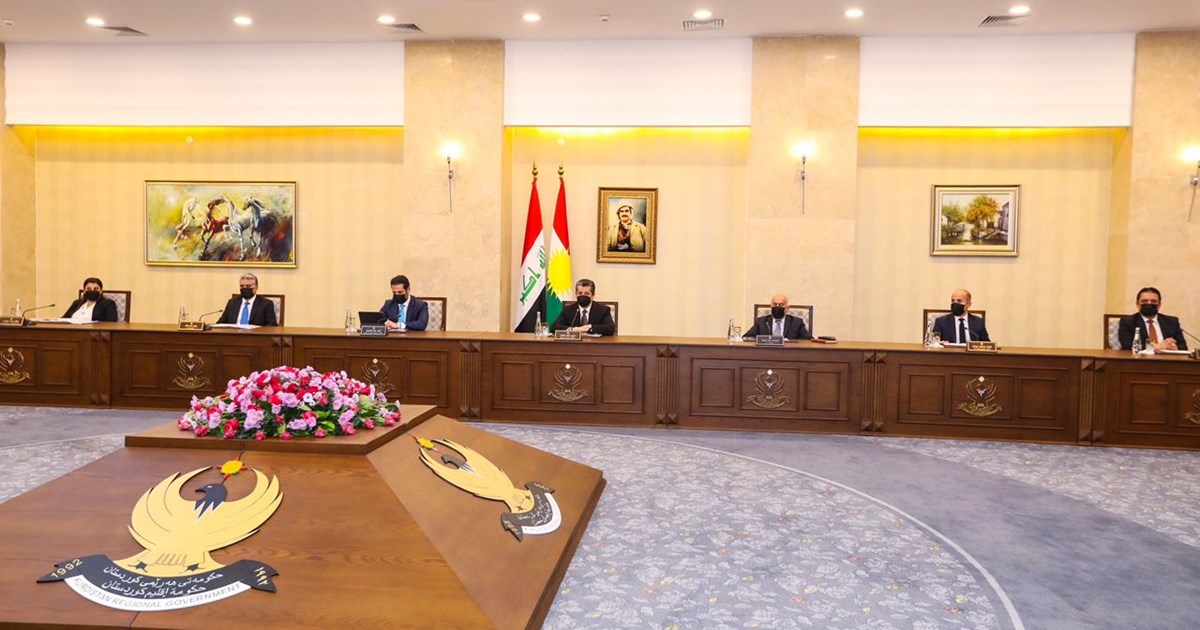 Erbil, Kurdistan Region, Iraq (GOV.KRD) - Prime Minister Masrour Barzani today convened the Council of Ministers to discuss ongoing work with the Federal Government of Iraq and the budget bill.
The Prime Minister praised the Kurdistan Regional Government's negotiating team for its efforts over the past year, reaffirming that the Kurdistan Region is constitutionally entitled to its share of the federal budget and has a legitimate right to demand it. He also stressed that the Kurdistan Regional Government understands and respect its obligations as outlined in the budget bill, and called on the Federal Government to fulfil its commitments toward the Kurdistan Region.
The Deputy Prime Minister and Head of the Regional Government's negotiating team, Qubad Talabani, presented a summary of discussions with Baghdad and thanked the members of the team for their perseverance. He underscored that both the federal and regional governments should cooperate to ensure the full implementation of 2021 budget bill. He also stated that parliament and government officials, and Iraqi parties signaled they would enforce clauses in the federal budget bill to protect the Kurdistan Region's financial merits, based on the constitution.
Regarding the ongoing reform process, Prime Minister Barzani highlighted the government's progress in identifying opportunities to increase revenues and reduce public expenditures, which will help provide a higher standard of living for the people of the Kurdistan Region and grow the economy.
Planning Minister Dara Rashid also tabled a report with the latest updates on the first draft of the Kurdistan Region's 2021 Budget Bill. He noted preparations are underway and the bill would be ready in the near future.
The Council of Ministers lastly discussed the health situation in the Kurdistan Region and the measures being enforced to fight the pandemic. The Council of Ministers asked all citizens of the Kurdistan Region to take the necessary precautions to avoid getting exposed to COVID-19 and to abide by official health regulations issued by the Ministry of Health and the Ministry of Interior to curb the further spread of the coronavirus.