KRG Council of Ministers convenes over Budget Bill, Government Services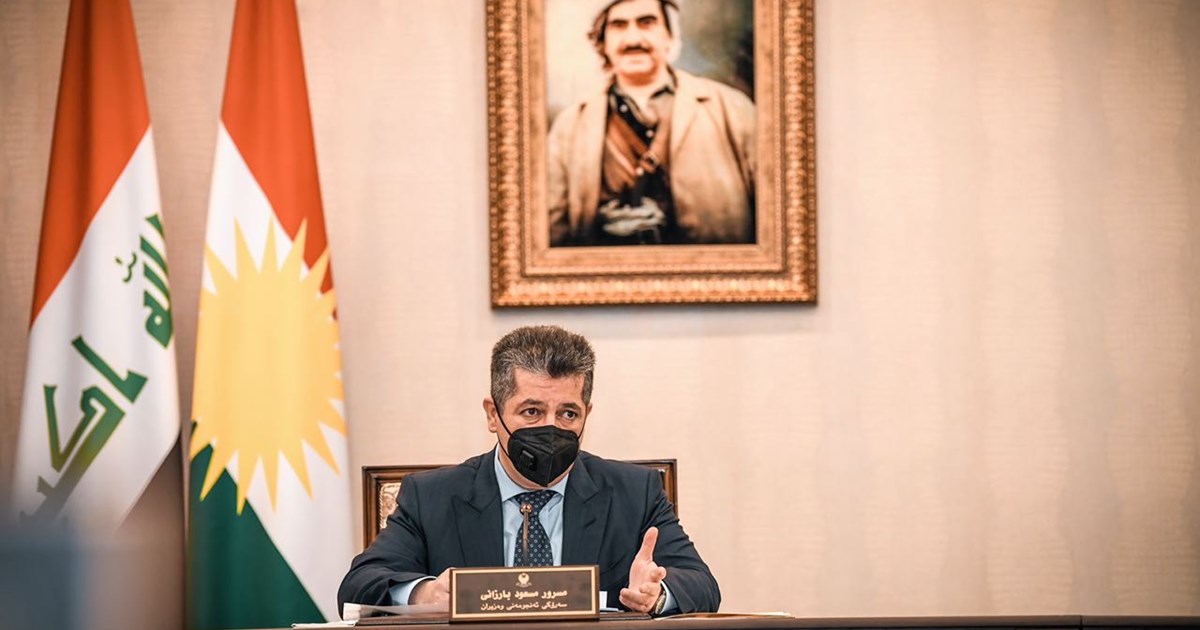 Erbil, Kurdistan Region, Iraq (GOV.KRD) - Prime Minister Masrour Barzani, joined by Deputy Prime Minister Qubad Talabani, today chaired a meeting of the Council of Ministers to discuss the Kurdistan Region's draft budget bill and other legislation to improve public services.
The Prime Minister emphasized the need to reduce bureaucratic burdens and obstacles in government institutions to facilitate the delivery of public services to the people. He announced the Kurdistan Regional Government would move to administrative powers from the Council of Ministers to the ministries, public administrations, and offices of the provinces to streamline bureaucratic processes and help provide faster and better services to the citizens of the Kurdistan Region, as outlined in the ninth cabinet's reform agenda.
The Prime Minister also discussed the latest security developments in the Kurdistan Region and the results of the investigation into the recent attacks on the Erbil International Airport, including the international community's position on the situation.
The Prime Minister affirmed the Kurdistan Regional Government is in an ongoing dialogue with the Iraqi government to address insecurity in the region and prevent any further attacks on the Kurdistan Region. He reiterated that the Kurdistan Region wishes to maintain strong and friendly ties with neighbouring countries, and extended his gratitude to the international community, especially the United States and European allies, for their support.
Interior Minister Rebar Ahmed spoke about the attacks on the Kurdistan Region, highlighting the need for greater coordination with the Federal Government of Iraq and the fulfillment of security commitments, including shared security check points.
The Council of Ministers also reviewed the first draft of the Kurdistan Region's 2021 budget bill, presented by Minister of Finance and Economy, Awat Sheikh Janab, and Minister of Planning, Dara Rashid. The Kurdistan Region's budget bill is expected to soon be tabled in parliament.
Two additional draft bills, An Amendment to the Law on Rights and Privileges of Disabled Individuals and the Official Iraqi Monetary Action Law, were approved by the Council of Ministers. As part of its reform package, the Council of Ministers also unanimously approved the reorganisation of the Kurdistan Regional Government's protective security services.