Council of Ministers discusses plans to better equip Peshmerga to fight ISIS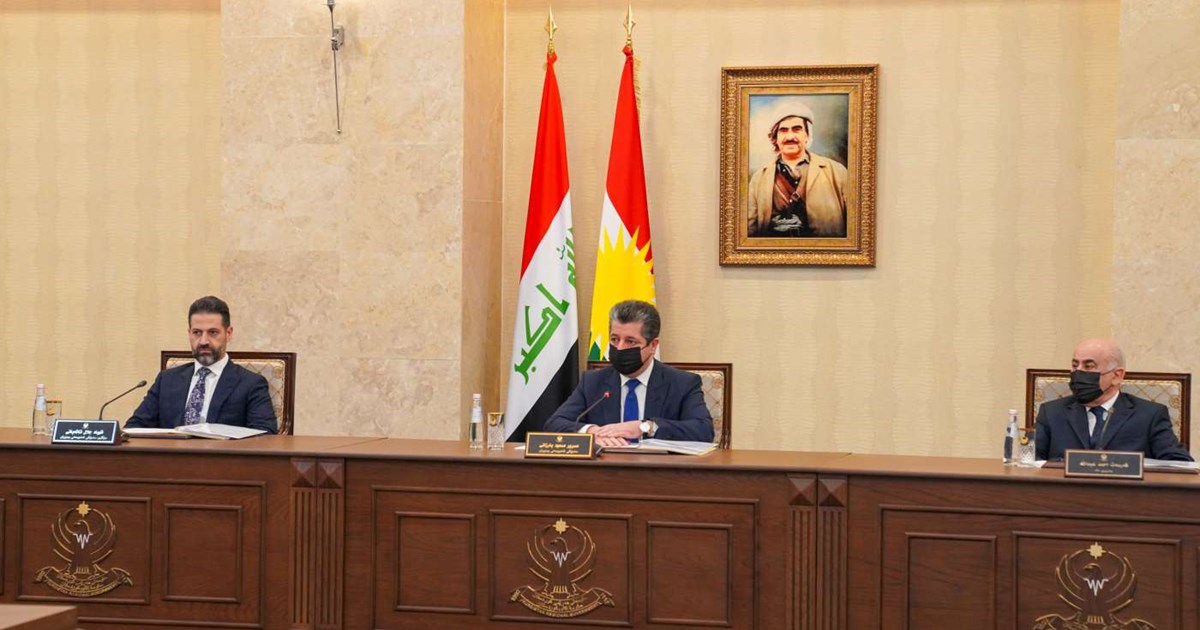 Erbil, Kurdistan Region, Iraq (GOV.KRD) - Council of Ministers on Wednesday held its weekly meeting chaired by Prime Minister Masrour Barzani.
The council discussed the recent spike in ISIS attacks on disputed territories that resulted in the martyrdom of several Peshmerga and civilians.
Prime Minister Barzani said they are in constant contact with the federal government to boost cooperation and fill security gaps.
He reiterated that the KRG will do everything in its power to support the Peshmerga forces and protect people in these areas who have faced attacks aimed at changing the local demographic.
The Minister of Education briefed the council on the education draft bill, which they approved in order to level up the sector to international standards.
The Minister of Electricity briefed the council on the amendment to electricity law no.6 of 2021 which aims at organisation of the ministry. It was passed and sent to parliament for approval.
In the second part of the meeting, the Minister of Agriculture and Water Resources addressed the drought threat and its effect on fertiliser prices and agriculture, stressing the importance of better water project administration. The council tasked the responsible authorities to help.
The Minister of Culture and the Head of the Department of Media and Information offered a number of suggestions on how to treat social media platforms, especially given the latest situation in the war against ISIS.