Council of Ministers approves bill and discusses cooperation with Parliament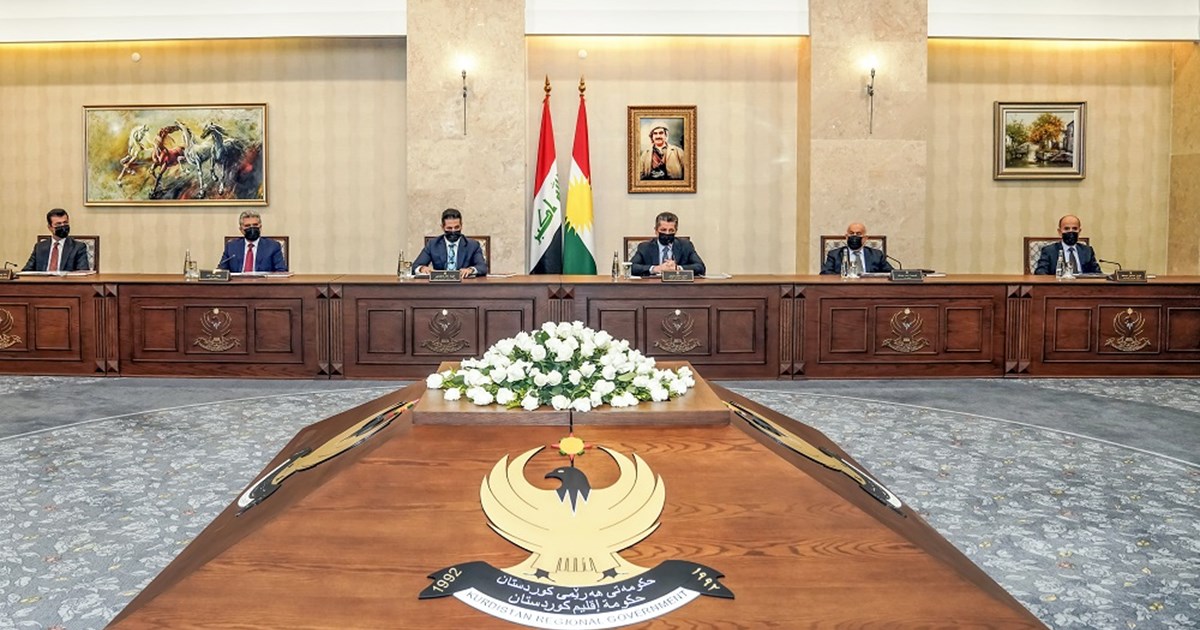 Erbil, Kurdistan Region, Iraq (GOV.KRD) – Prime Minister Masrour Barzani on Wednesday led the Kurdistan Region Council of Ministers' weekly meeting to discuss economic reforms and relations with Parliament.
Prime Minister Barzani reiterated that relations with the Kurdistan Region Parliament are based on mutual respect, and that the Ninth Cabinet has been more cooperative than any previous cabinet.
The Prime Minister briefed the ministers on the latest Economic Council meeting, and asked the appropriate ministries to help with the tax and customs reform process.
The Premier also addressed a report on education in the Kurdistan Region bill, and stated that it should develop the physical and mental strengths of children and students. He stressed that education centers must be away from violence, and that the rights and lives of teachers must be preserved.
The Council discussed the latest Deloitte report on the region's oil and gas sector, particularly how industry spending is taking away most earnings. They addressed methods to reorganize spending, in a way that would both increase revenue and reduce deficit.
The ministers approved a bill to amend laws regarding the insurance general directorate, and decided to send it to Parliament for approval.
The COVID-19 virus and the new Delta variant were discussed, including reasons for the recent increase in cases. The Council addressed efforts being made to speed up the vaccination process, and the preparations being made for a possible new wave.