Council of Ministers approves two bills and discusses government spending reforms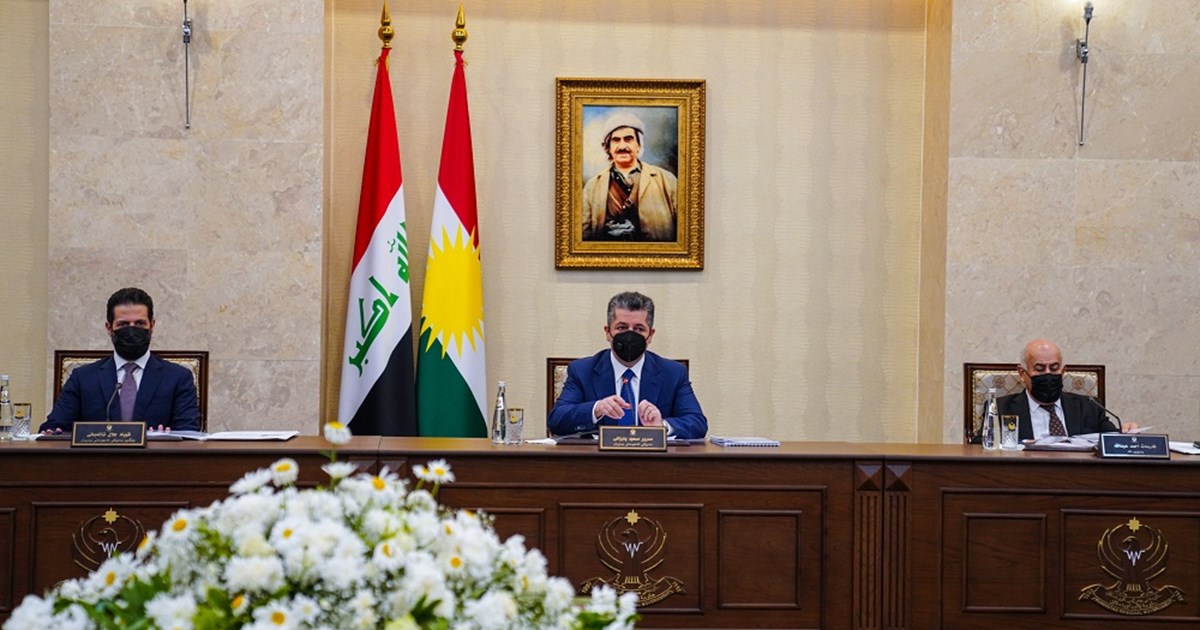 Erbil, Kurdistan Region, Iraq (GOV.KRD) – Prime Minister Masrour Barzani today convened the Council of Ministers to discuss the implementation of the reform law and the ambitious restructuring of government spending in the Kurdistan Region to support economic growth, including the approval of two bills.
The Council of Ministers discussed steps to restructure government spending and reorganise internal revenues to enhance the delivery of public services while supporting the diversification and strengthening of the Kurdistan Region's economy.
The Council of Ministers approved the Bill to Amend of the Laws of the Ministry of Finance and Economy, which will establish a general directorate responsible for reforming the insurance sector and provide oversight to private insurance companies in the Kurdistan Region.
It also approved the Production and Import of Seeds and Protection Against Hail Bill, which will assist the private sector to import and produce seeds under the supervision of the Ministry of Agriculture and Water Resources and provide additional protections to agricultural investors.