Prime Minister Masrour Barzani convenes Council of Ministers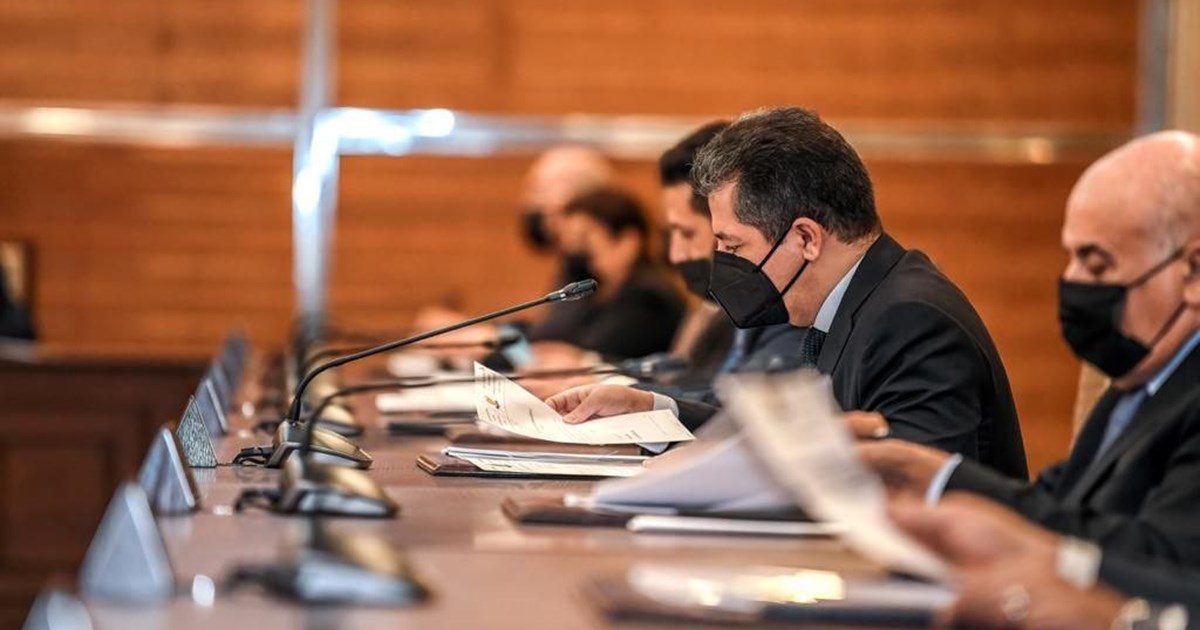 Erbil, Kurdistan Region, Iraq (GOV.KRD) – Prime Minister Masrour Barzani, joined by Deputy Prime Minister Qubad Talabani, today convened a meeting with the Council of Ministers to go over key pieces of legislation.
As part of the Kurdistan Regional Government's efforts to combat corruption and the misuse of public funds, the President of the Integrity Committee presented a draft of the National Anti-Corruption Strategy.
Minister of Planning Dara Rashid updated the council on the government's revenues and expenditures, as well as the necessary amendments to the 2021 Kurdistan Region Budget Bill. The finalized draft of the bill is scheduled to be tabled for approval next week.
Minister of Diversity and Social Cohesion Aydin Maruf presented a report on the current situation of the minorities in the Kurdistan Region and departmental activities the Ministry will be undertaking as part of its overall strategy.
The Council of Ministers also approved a bill on private security companies in the Kurdistan Region.