Council of Ministers discuss Iraqi elections and role of Kurdish parties in Iraq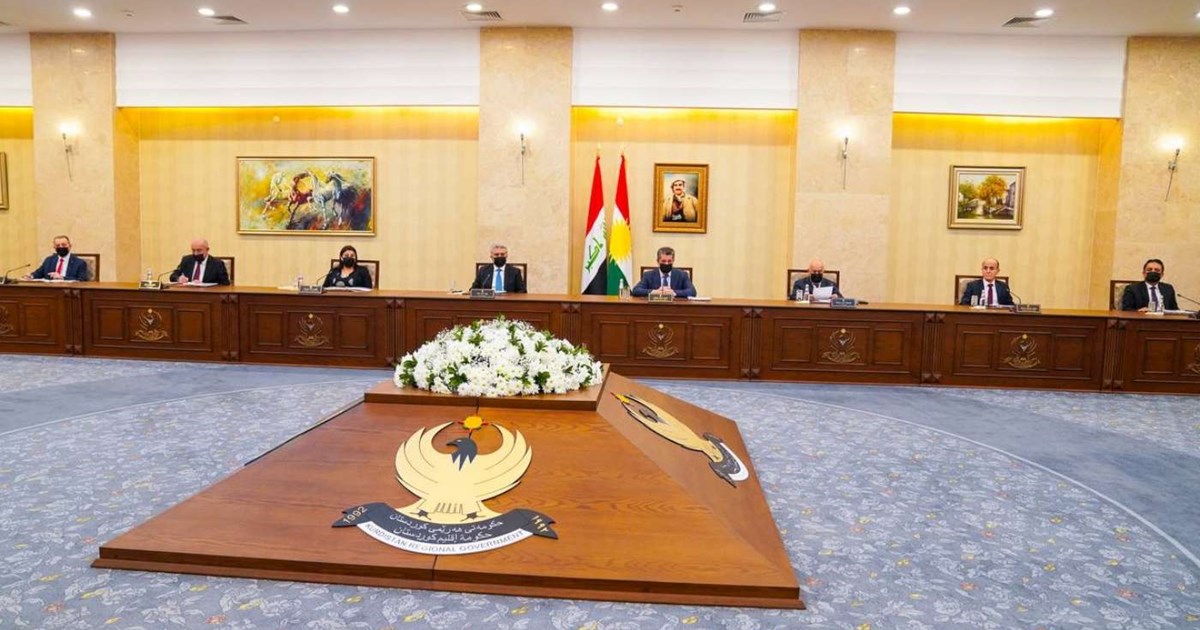 Erbil, Kurdistan Region, Iraq (GOV.KRD) - Kurdistan Region Council of Ministers on Wednesday held a meeting led by Prime Minister Masrour Barzani.
PM Barzani congratulated the Kurdish people on the election success of their parties and thanked the Peshmerga and security forces for keeping the process safe.
The Premier emphasised the importance of Kurdistan representatives working together to defend the constitutional rights of their people and avoiding internal conflicts. He said the KRG will cooperate with Kurdish representatives in Baghdad regardless of political affiliations.
He also praised the resilience of the Kurds in disputed territories and congratulated their candidates who won seats. This, he stressed, highlights the Kurdistani local identity and he also underlined the importance of implementing article 140 of the constitution.
The Minister of Natural Resources submitted a report in issues related to the Council's decision to provide people with kerosene and fuel with the Iraqi oil ministry.
The head of the KRG's department of coordination and follow-up submitted a report on the latest developments in the reform process and reorganization of revenues.
Finally the council asked ministers to follow up on federal court cases relating to the Kurdistan Region and report back on any issues.