Council of Ministers discusses strengthening relations with Baghdad regarding budget and security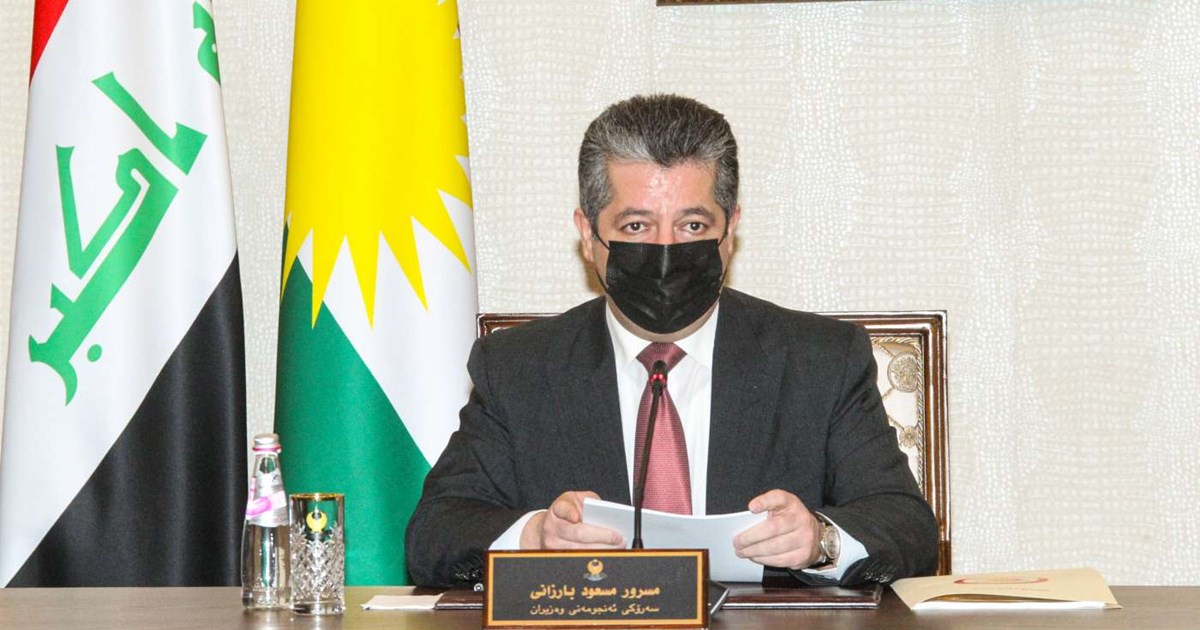 Erbil, Kurdistan Region, Iraq (GOV.KRD) – Prime Minister Masrour Barzani today chaired a cabinet meeting to discuss budget and security proposals that seek greater coordination with Baghdad as well as domestic priorities.
Minister of peshmerga affairs and interior outlined the latest developments in security talks between Erbil and Baghdad, including the formation of joint units, adequate supplies to Peshmerga forces, and joint strategies to counter coordinated attacks by ISIS terrorists.
The Head of the Kurdistan Region Board of Audit, also shared the results of a joint exercise with the Iraqi Board of Audit that outlines the respective duties and responsibilities of both governments according to the 2021 Iraqi Federal Budget Bill.
Budget reports for the year 2021 are expected to be finalized by each accounting departments of the Kurdistan Regional Government as part of its ongoing commitment to transparency, including public revenues and spendings.
The Ministry of Finance and Economy will work closely with the Board of Audit to review legislation, documentation, and regulations that are currently being used to update the Kurdistan Region's standards to be more efficient and streamlined, while remaining in line with the financial system of the Federal Government of Iraq and ensuring constitutional compliance.
To continue alleviating pressures on citizens during these uncertain times, the Council approved a proposal by the Minister of Electricity to extend Order No. 117 until March 2022, effectively reducing electricity debts, late fees, and penalties throughout the Kurdistan Region by 15% for another month.
The Council of Ministers also approved a proposal by the Minister of Municipalities and Tourism, to cut water service bills with no outstanding debts by 15% until the end of February 2022.
Working with the Ministry of Interior, the Minister of Health highlighted preparatory measures to combat the spread of the new COVID-19 variant in the Kurdistan Region after several Omicron cases were detected in the Duhok province. Citizens are encouraged to continue wearing masks when in public and to prioritize the health and safety of their fellow citizens.
Lastly, the Council of Ministers approved the High Council of Women Affairs name change to the High Council of Women Affairs and Development, Growth, and Empowerment to reflect the government's ongoing commitment to women in the Kurdistan Region.