Seven cleared minefields were handed over to their owners in Erbil province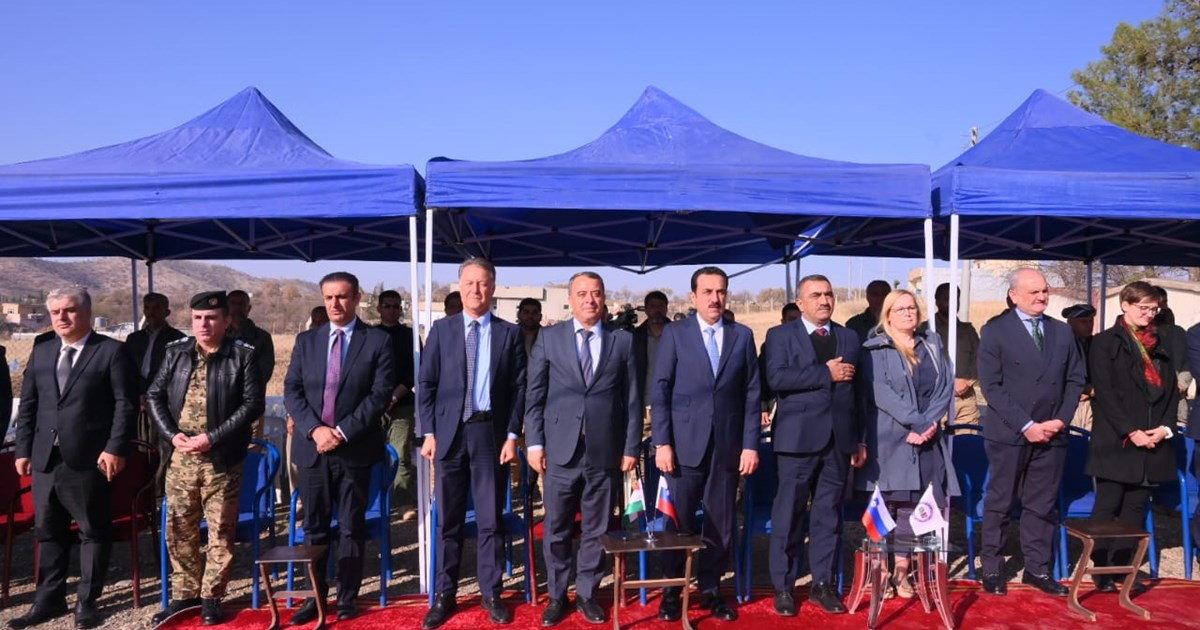 Erbil-Kurdistan-Iraq- In a ceremony on December 7, 2022, in the village of Susie of Koya district, ownership of seven areas of land was handed back after they were cleared of mines, explosives, and remnants of war with the support of the Slovenian International Federation (ITF).
The minefields were located in the Koya, Choman, and Mergasur districts of Erbil province and Soran independent administration.
"We thank the people and country of Slovenia for their assistance in clearing a large area of land contaminated with mines and explosives which consisted of more than 100,000 meter square of land equivalent to 40 acres of cleared land, where more than 600 mines and explosives were found and destroyed," said Jabar Mustafa, Head of the Iraqi Kurdistan Mine Action Agency (IKMAA) during a speech.
The areas were cleared by the demining teams of the General Directorate of IKMAA of Erbil with the support and assistance of the Ministry of Foreign Affairs of Slovenia through ITF.
The ceremony was attended by Omed Khoshnaw, Governor of Erbil, Ali Miran, Director General of Technical Affairs, Ali Abdulrahman, Director General of Mine Affairs of Erbil, and Sabina Biber, Deputy Director of ITF.