Head of IKMAA meets with Director of UNMAS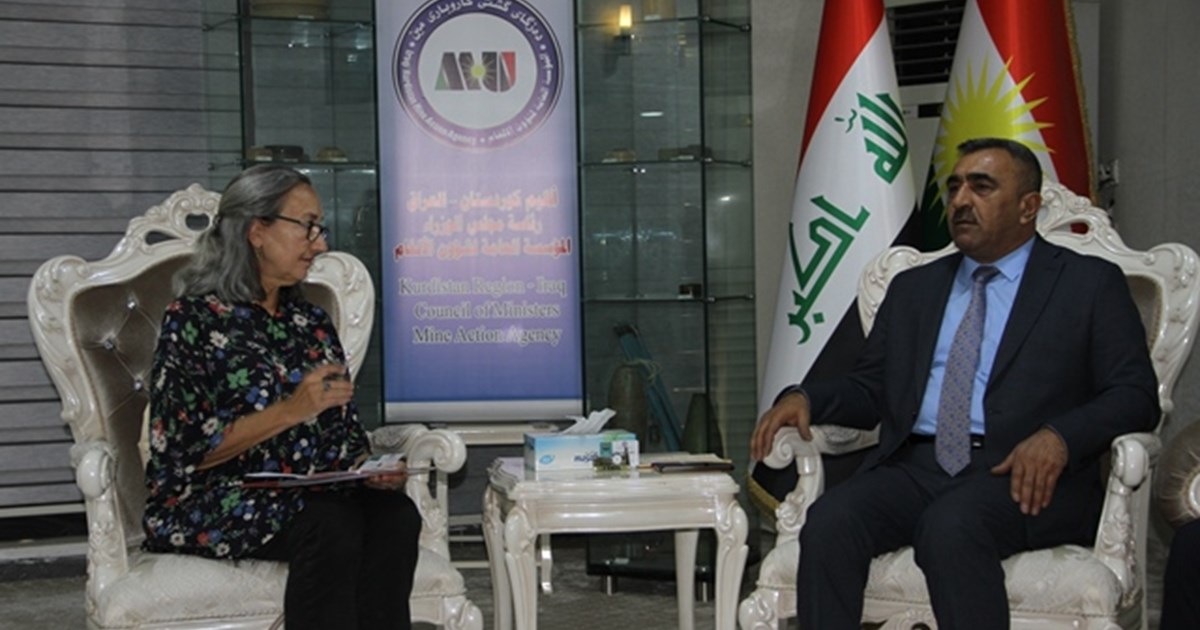 19 September, 2022
Erbil, Kurdistan Region, Iraq (GOV.KRD) – The Head of Iraqi Kurdistan Mine Action Agency (IKMAA), Jabar Mustafa, on Monday met with Ilene Cohen, Director of the United Nations Mine Action Service (UNMAS).
During the meeting, the Head of IKMAA thanked the UNMAS for their continuous support for the IKMAA by providing logistical and technical assistance, such as providing equipment and training courses for the staff of IKMAA.
He also pointed out that UNMAS is one of the main partners for IKMAA for the continuation of eliminating the threat of mines and explosives devices in the Kurdistan Region and accelerate the mine clearance process.
The Director of UNMAS declared that they will continue to assist IKMAA in addressing the threats posed by mines and explosives devices.