IKMAA raises awareness about the danger of remnants of war and mines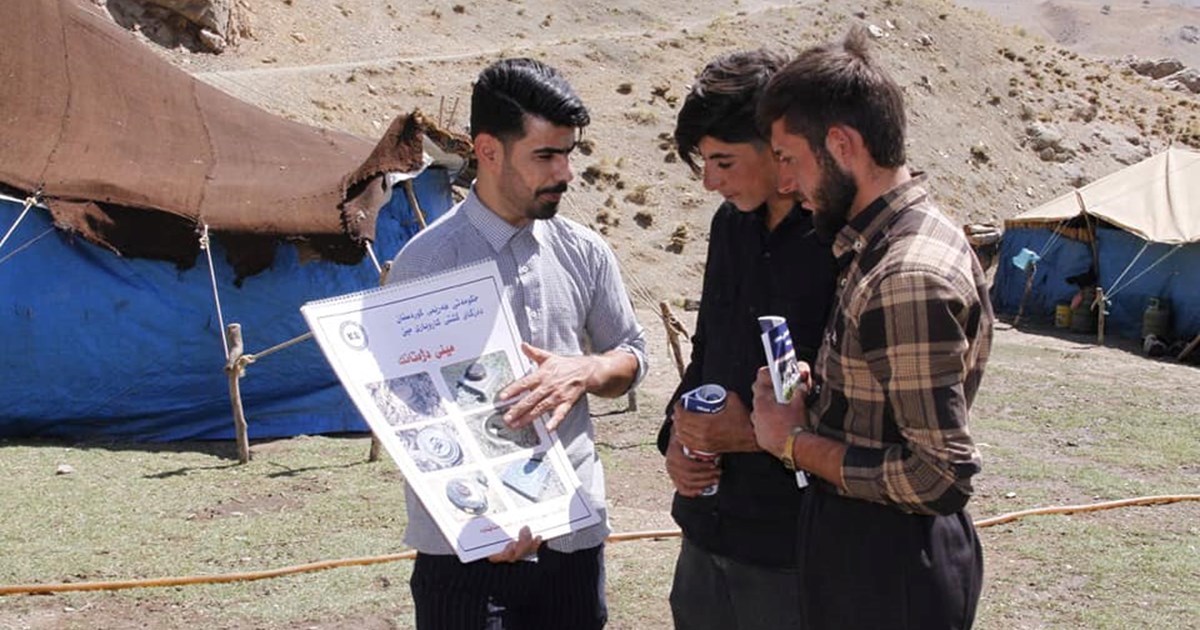 Erbil, Kurdistan Region, Iraq (GOV.KRD) – The Iraqi Kurdistan Mine Action Agency (IKMAA) launched an awareness campaign in the district of Choman to raise awareness against the threat of mines and remnants of war to civilians in the area.
An IKMAA team met with different local groups to share safety messages and instructions, as well as distribute information leaflets to help identify mines and prevent casualties in contaminated areas.
Every year, civilians, including shepherds and children, fall victim to land mines and explosives. Hosting field visits and raising awareness plays a critical role in helping reduce the number of victims.