Minister of Agriculture congratulates Industry and Trade Deputy Ministers on their new roles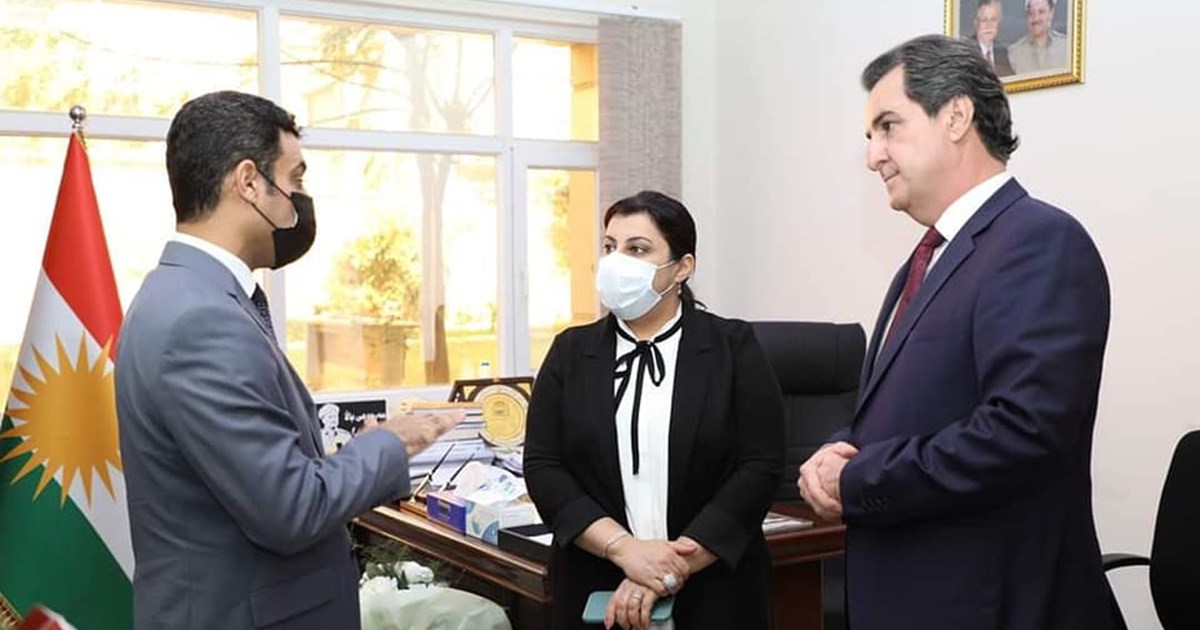 Erbil, Kurdistan Region, Iraq (GOV.KRD) – The Kurdistan Regional Government's Minister of Agriculture and Water Resources, Begard Talabani, on Monday November 23, 2020 congratulated the new Deputy Ministers for Trade and Industry, Ali Othman and Sarwar Hawari, who were appointed to respectively serve within the departments of Industry and Trade.
The Minister wished both of them success in their new roles and emphasised the Kurdistan Regional Government's priority remains developing and improving local farmers' capacity to produce, distribute, and sell their goods in the Kurdistan Region.
The Minister stressed the importance of coordination between the ministries of Agriculture and Industry and Trade as the officials agreed the work of each department is complementary to efforts to industrialize and expand domestic agricultural and agri-food production.
The Minister and Deputy Ministers discussed strategic projects in the Kurdistan Region, licensed by the Ministry of Agriculture, and the signature of contracts with farmers for their agricultural products.
The meeting also focused on the possibility of holding a broader meeting between the ministries and the private to discuss an agreement for a portion of domestic products to be used in their factories.