KRG Minister of Construction and Housing announces start of Simela Underpass construction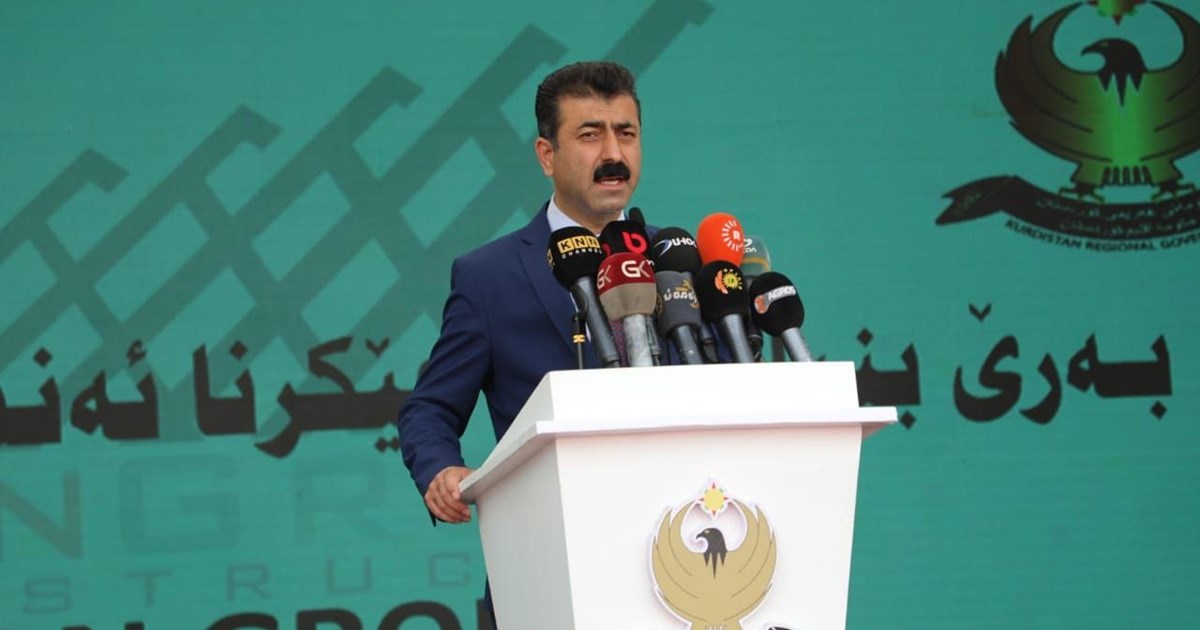 Erbil, Kurdistan Region, Iraq (GOV.KRD) – In an official ceremony on Tuesday 27 April, 2021, Minister of Construction and Housing Dana Abdulkareem laid the foundation stone to mark the start of construction on the Simela underpass project in the province of Duhok.
The Minister declared the project would be of great service to the people of the area, adding that it was part of the ninth cabinet's cornerstone reform agenda for economic growth and development.
The underpass will be on the main Duhok-Simela road and is estimated to cost around 3.2 billion IQD. The project will be financed by the Ministry of Construction and Housing and will be implemented by the Duhok Directorate of Roads. The project is expected to be completed by 2023, despite the current economic recession and global pandemic.
The ceremony was attended by the Governor of Duhok, the Deputy Minister of Construction and Housing, and several government officials.