Opening of Erbil's Armenian Cultural Center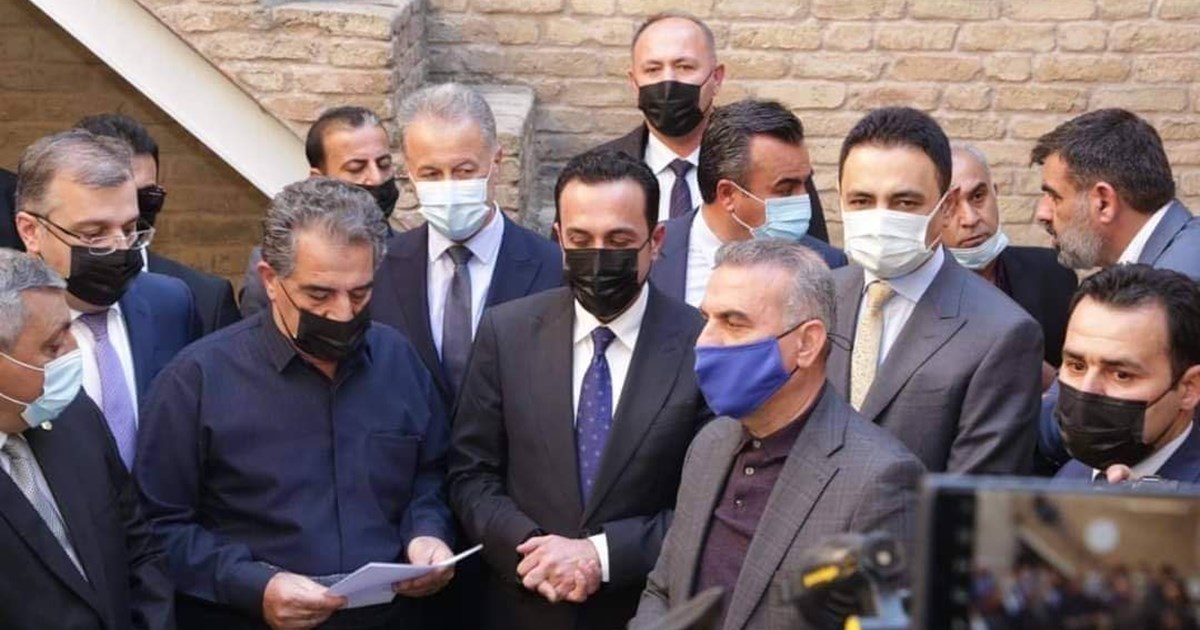 Erbil, Kurdistan Region, Iraq (GOV.KRD) – The Kurdistan Regional Government held a ceremony inside the Erbil Citadel on Wednesday, 24 February, 2021, to mark the official opening of the Armenian Cultural Center.
The ceremony was attended by the Minister of Culture and Youth, the Governor of Erbil, the Deputy Head of the Kurdistan Regional Government's Department of Foreign Relations, the Armenian Deputy Minister of Exterior, the Consul General of Armenia in Kurdistan Region, and the Ambassador of the Russian Federation in Iraq.
The Minster of Culture and Youth highlighted the significance of the Armenian Cultural Center in Kurdistan and recognised the ancient ties between the Kurds and the Armenians, stating that the relationship between the two peoples is that of neighbours and of a shared history as both have experienced genocide at the hands of oppressive regimes.
In his remark, the Governor of Erbil thanked all those in attendance, noting the cultural center is a point of pride for the Capital of Kurdistan and yet another achievement for the Kurdistan Regional Government in fostering a pluralistic environment.
In his speech, the Armenian Deputy Minister of Exterior thanked the Kurdistan Regional Government and reiterated that the opening of the cultural center marks a great step in bringing closer both nations. He spoke in Kurdish to say "Long live the relationship between the Kurdistan Region and Armenia."