Minister of Electricity visits three power projects in Erbil province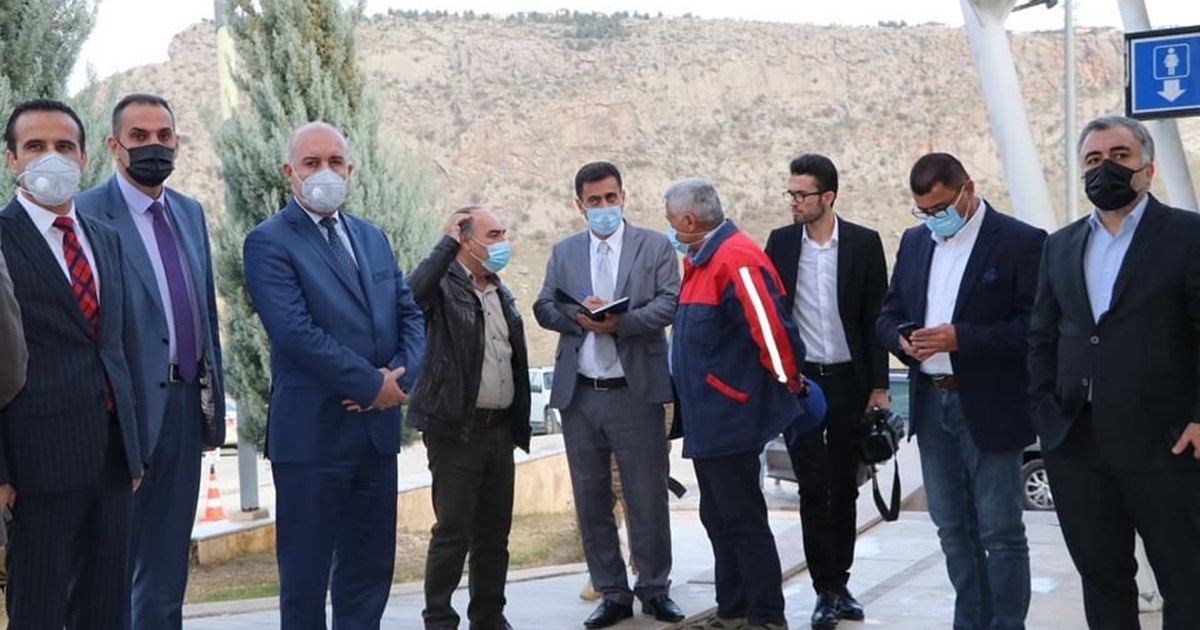 Erbil, Kurdistan Region, Iraq (GOV.KRD) – The Kurdistan Regional Government's Minister of Electricity, Kamal Mohammed, visited three energy projects in Soran, Erbil province, and received an update on the $700,000 initiative, which is being managed by the Hero Company.
The Minister visited the sites to follow up on the implementation of the projects. Within the span of a month and a half, thirty percent of the projects have been completed. Progress is likely to slow down during the winter months as the weather might present challenges to construction projects in the mountainous region.
The Minister noted that upgrading the power transmission wire of the 132KV Line from Shaqlawa Station to Soran 1 Station, which covers 37 kilometres, and the extension of 132KV Line between Khalifan town and Soran 1 Station, as well as the expansion of the Soran 132KV, will immensely improve conditions for the town of Soran.
The Minister also encouraged project managers to complete the projects in time to provide for the people of Soran, and voiced further support from the Ministry of Electricity for this initiative.