Kurdistan Regional Government Justice Minister meets with Palestinian Consul General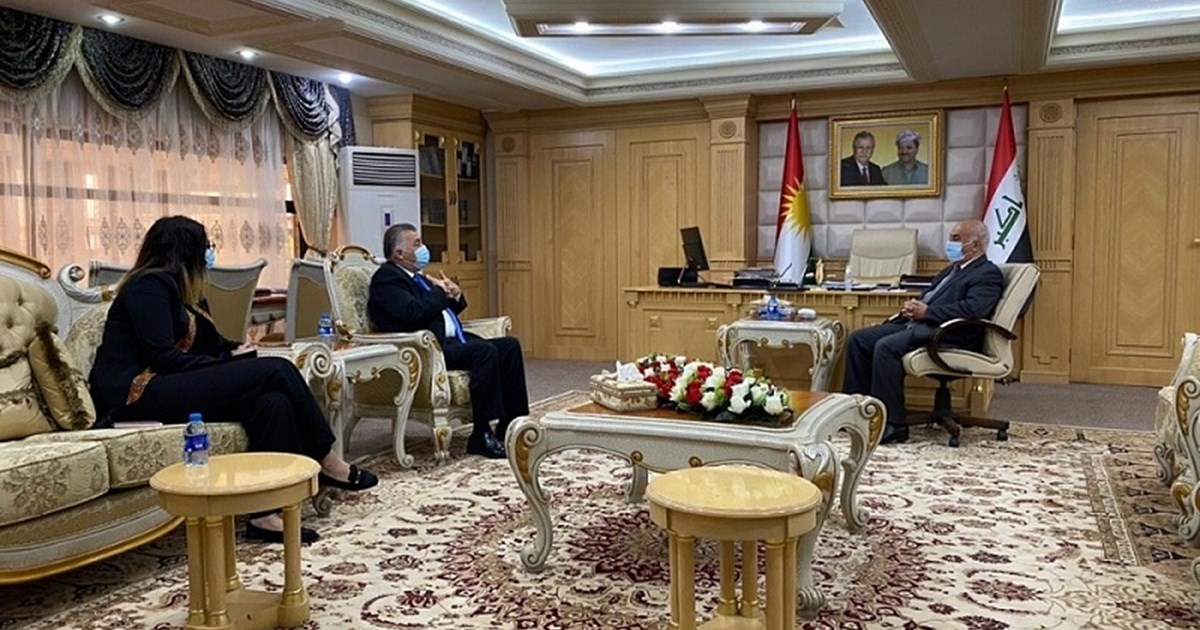 Erbil, Kurdistan Region, Iraq (GOV.KRD) – The Kurdistan Regional Government's Minister of Justice, Firsat Ahmed, received the Palestinian Consul General, Nazmi Hazuri, in Erbil on Monday November 16, 2020.
The officials met to strengthen ties between the two nations and discuss a range of legal and historical subjects relevant to the Kurdistan Region and the state of Palestine. The Minister welcomed the opportunity to share legal expertise with the Consul General.