Kurdistan Regional Government Planning Minister meets with German Consul General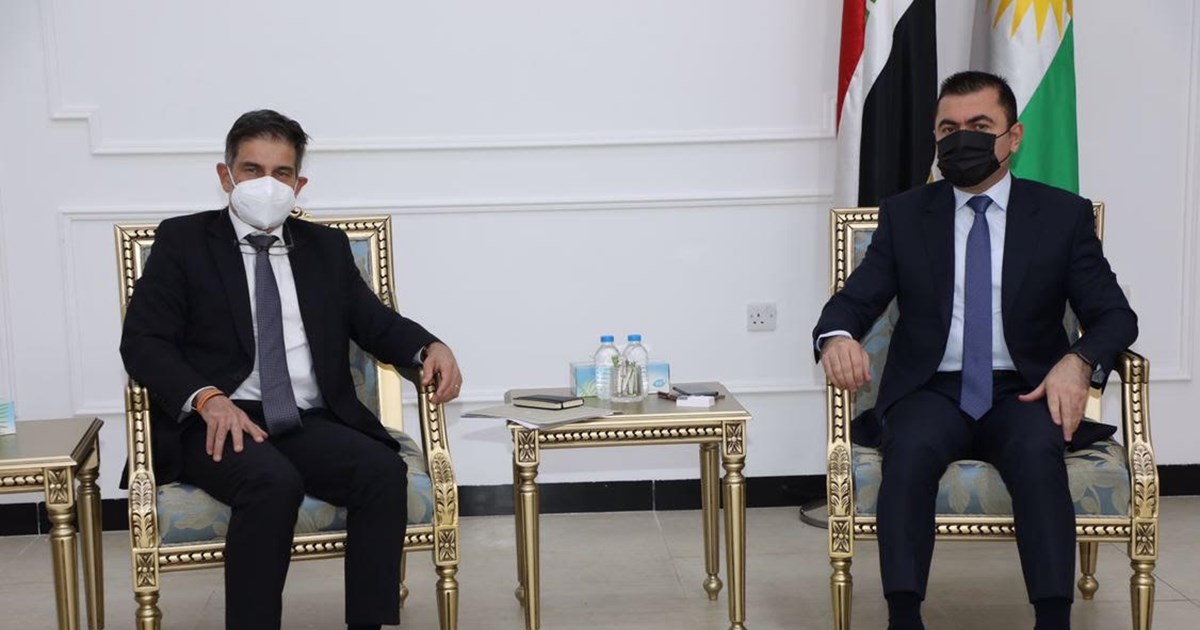 Erbil, Kurdistan Region, Iraq (GOV.KRD) – The Kurdistan Regional Government's Planning Minister, Dr. Dara Rasheed, met with the German Consul General, Klemens Semtner, on Tuesday December 1, 2020 at the German Consulate in Erbil.
The meeting focused on strengthening ties between Germany and the Kurdistan Region in all fields, including trade. The Minister hailed Germany's positive role in the region and requested additional support from Berlin in implementing the Kurdistan Regional Government's ambitious reform programme, emphasising Erbil's readiness to assist foreign investments.
The Minister also updated the Consul General on ongoing progress with its reform plan and the digitalization of government institutions, which will allow the Kurdistan Regional Government to go paperless and reduce bureaucratic inefficiencies and obstacles.
The German official extended his government's support to the Kurdistan Region and highlighted the importance of the work of the Ministry of Planning, whose work greatly impacts the lives of those in the Kurdistan Region.