Minister of Peshmerga meets with Coalition advisors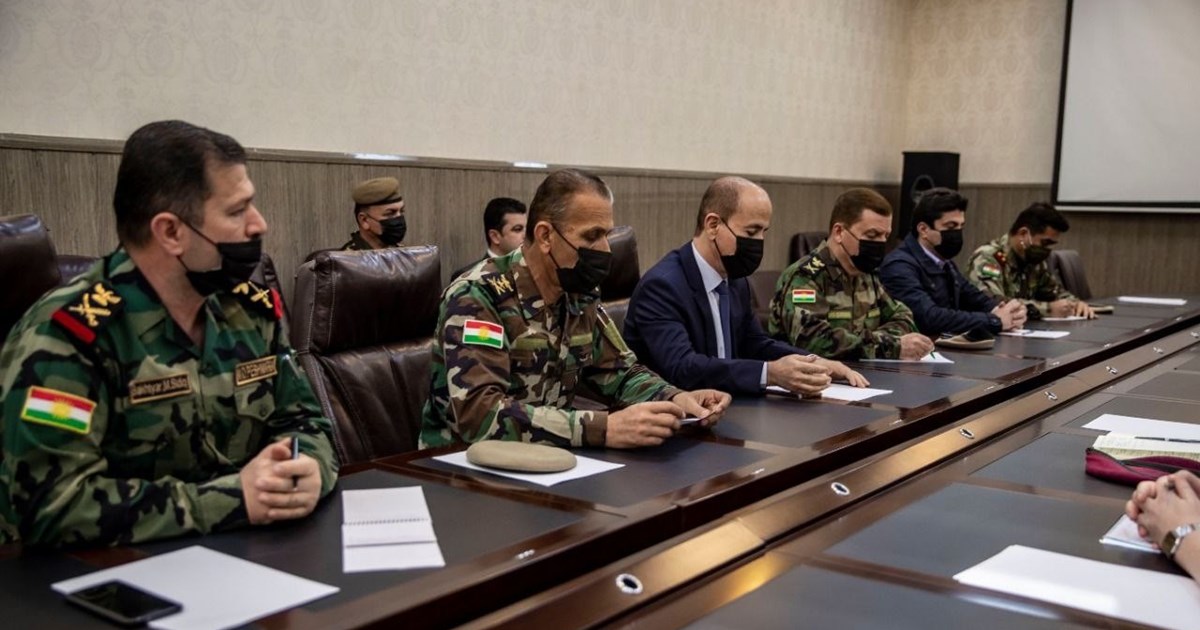 Erbil, Kurdistan Region, Iraq (GOV.KRD) – The Kurdistan Regional Government's Minister of Peshmerga today, February 21, 2021, received a delegation from the Gobal Coalition, headed by Maj. Gen. Kevin Copsey, the Deputy Commander-in-Chief of the Global Coalition Forces, the representative of the Global Coalition in the Kurdistan Region. The meeting was also attended by Lieutenant-General Jamal Mohammed, Chief of Staff of the Peshmerga ministry and other senior officers.
The officials discussed the latest military developments and increased threat posed by ISIS terrorists following unusual movements at the border areas outside the administration of the Kurdistan region.
The Minister stressed that the current situation in Iraq and the region requires greater cooperation and coordination, adding the Ministry of Peshmerga continues to build its efforts around military cooperation centers, working with the Iraqi Ministry of Defense to prevent terrorist acts threatening the security of the region. He also stated that despite a relatively good working relationship during negotiations with Baghdad, there are concerns the Iraqi side is retreating, which will affect operations.
The officials also discussed the military reform process, the restructuring of the Peshmerga forces, and areas of cooperation between the Ministry of Peshmerga and the Iraqi Ministry of Defense. The Minister talked about the importance of reforms, and expressed his appreciation for the Global Coalition's assistance with the process.
General Copsey praised the reform efforts of the Ministry of Peshmerga and its efforts to reorganise its forces, increasing its preparedness to counter the increased frequency of attacks. He reiterated the coalition is putting forward all of its efforts to confront ISIS terrorists, and will support the Ministry of Peshmerga, notably in terms of logistics, to combat terrorism.
The officials reaffirmed their commitment to maintain open lines of communication and expedite the implementation of reforms.