Netherlands to continue supporting Peshmerga Forces in their fight against terrorism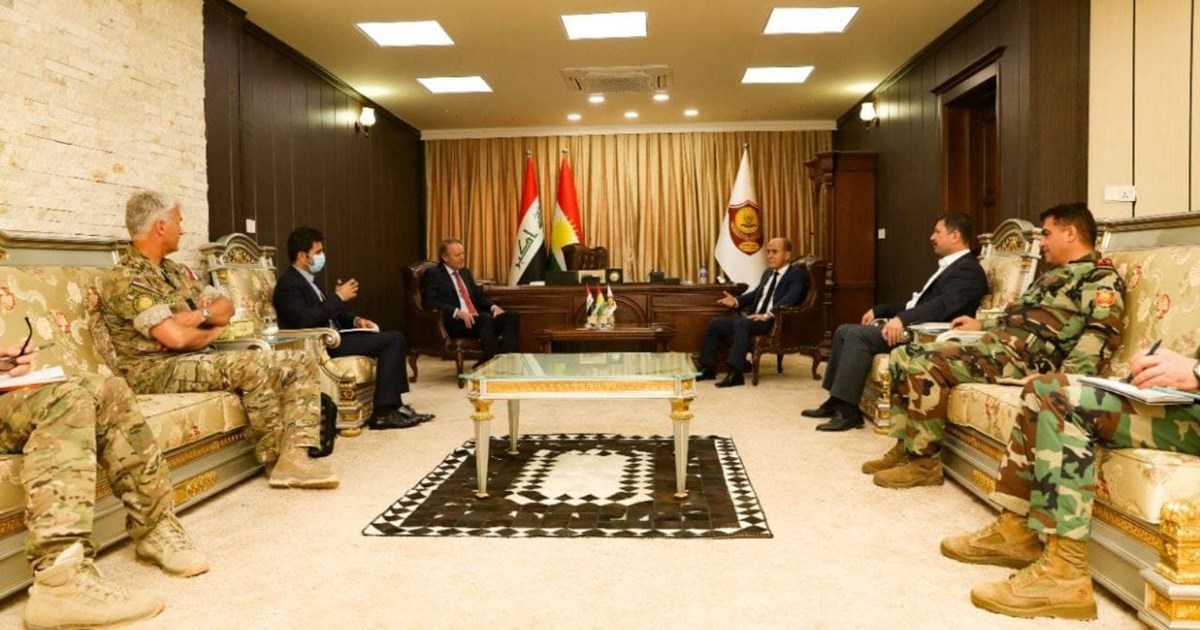 Erbil, Kurdistan Region, Iraq (GOV.KRD) – Minister of Peshmerga Shorish Ismael, joined by high-ranking Peshmerga officers, today received a Dutch delegation headed by the Consul General of the Kingdom of the Netherlands, Hans Akerboom, and the Military Advisor for the Dutch Consulate in Erbil, Col. Jan ten Hove.
Both sides discussed the latest military developments in the region, including the rise in ISIS activities and increased movements in disputed areas. They agreed the shared goal of eradicating the ISIS threats in the region requires greater joint cooperation.
Consul General Akerboom expressed the Netherlands' desire to continue supporting the Peshmerga Forces in their efforts to confront terrorist threats in the region and advance ministerial reforms.
Minister Ismael highlighted that military reform and the restructuring of the Peshmerga Forces is an ongoing process, and noted the invaluable contributions and role of the Dutch military advisors, who have been actively supporting the Peshmerga Forces since the beginning of the process.
Col. Hove praised the Peshmerga Ministry's reform efforts, adding that they would continue providing the Kurdistan Regional Government with military and logistical support. The Colonel also emphasised the importance of maintaining a dialogue between partners to ensure the Ministry's success with its reform agenda.