Head of Coalition Logistics Team visits Ministry of Peshmerga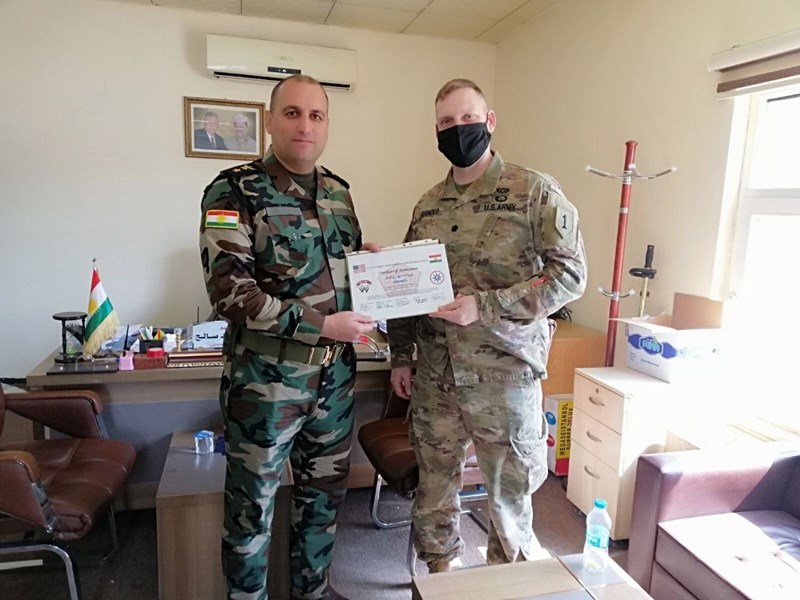 Erbil, Kurdistan Region, Iraq (GOV.KRD) – On March 10, 2021, Chief of the fuel depot at the General Directorate of the Ministry of Peshmerga, Lieutenant Colonel Rayan Khalid Salih, welcomed the Head of the logistics team for the Global Coalition, Colonel Arnold, for a tour of the facility and operations.
Coalition Forces Commander, Colonel Arnold, highlighted the importance of fuel reliability for the military and expressed his readiness to assist the Ministry of Peshmerga in carrying out its operations and projects in this field.
Colonel Arnold presented an honorary award to Lieutenant Colonel Rayan, in recognition of his continuous efforts in managing and organising the electronic grid system and fuel depot.