Minister of Peshmerga meets with High-Ranking US Military Delegation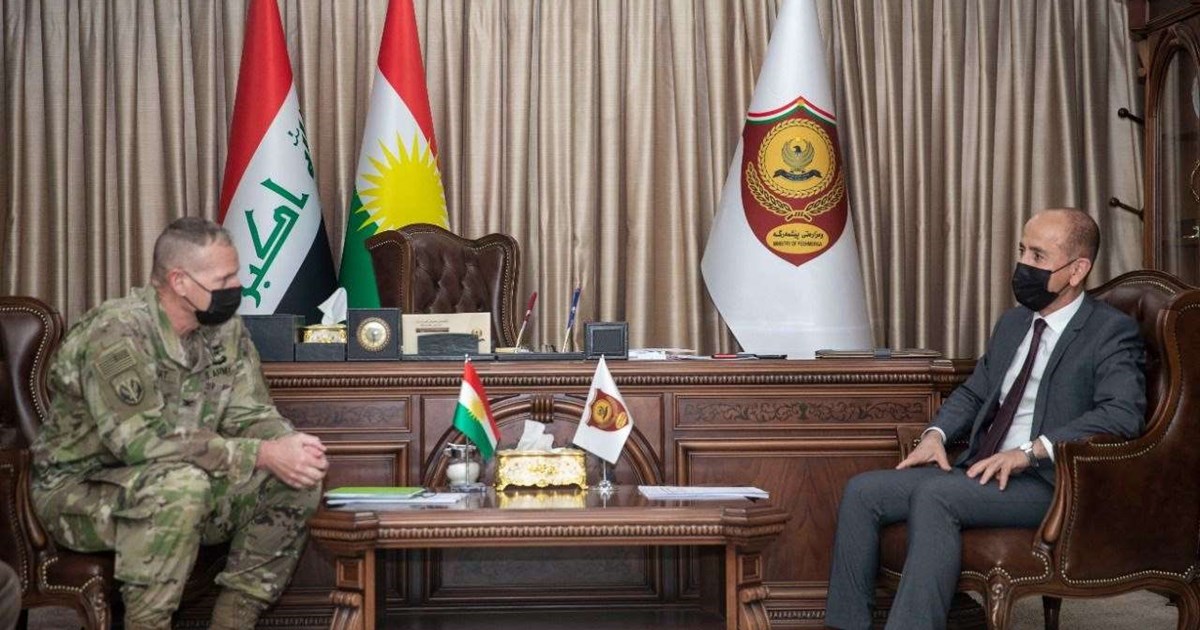 Erbil, Kurdistan Region, Iraq (GOV.KRD) – The Kurdistan Regional Government's Minister of Peshmerga, Shoresh Ismail, on March 2, 2021, received Senior US Military Commander with the Joint Security Coordination Office in the Kurdistan Region, Colonel Juliet, and Military Advisor, Colonel Cisse. The visiting delegation presented a message from outgoing Major Lucas.
The Minister praised the efficiency of Major Lucas in the performance of her duties, and noted she was loyal and led a pioneering role in elevating the scientific military capacity of the Peshmerga forces. This included sending Kurdish officers abroad to participate in special military courses.
The Minister wished Major Lucas success in serving her country and her peers in her new role.