Ministry of Peshmerga Advisor receives British Army Advisors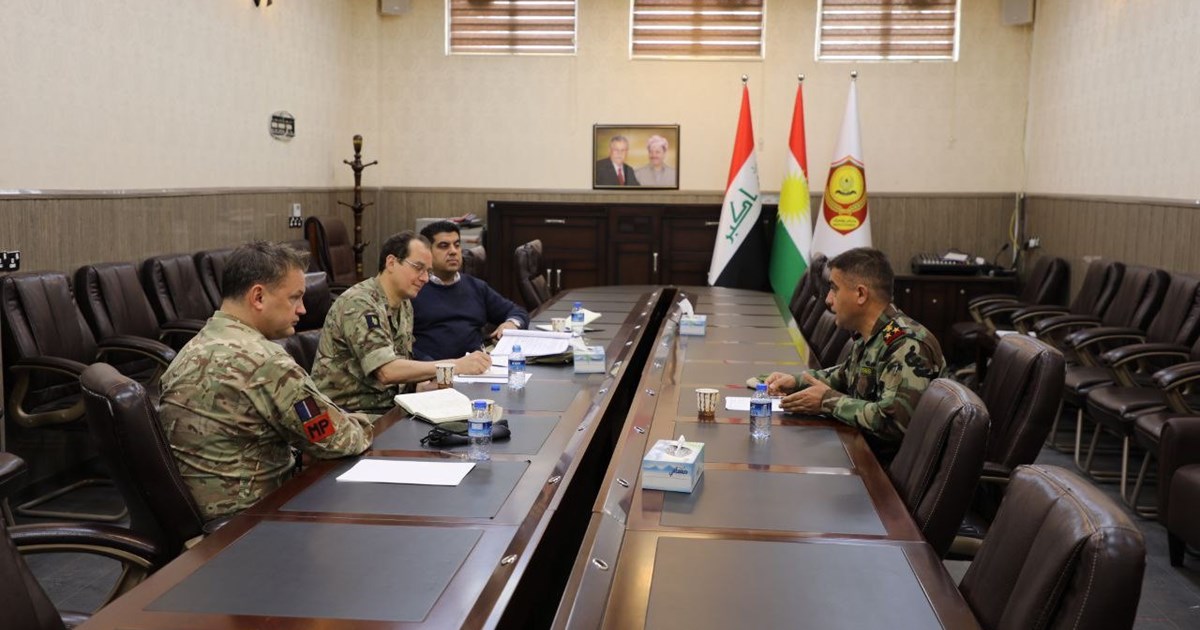 On March 15, 2021, Advisor to the Peshmerga Minister, Brigadier General Hazhar Omer, received Colonel Steve and Colonel Charlie, British Army Advisors in Iraq and the Kurdistan Region.
During the meeting, the officials discussed the reform process within the Ministry of Peshmerga and its progress, as well as areas of cooperation. Brigadier General Omer thanked the British Advisors for their pioneering role in this area and other coordination projects being led with the Peshmerga Forces.
The officials also highlighted the progress made with the strengthening of ties and joint cooperation between the British Army's advisory team and the Kurdistan Region's Peshmerga Forces.
Brigadier General Omer thanked the visiting delegation and the British Royal Army for providing logistical support to the Kurdistan Peshmerga Forces and its continued assistance in the fight against terrorism.