Ministry of Peshmerga and Germany sign new projects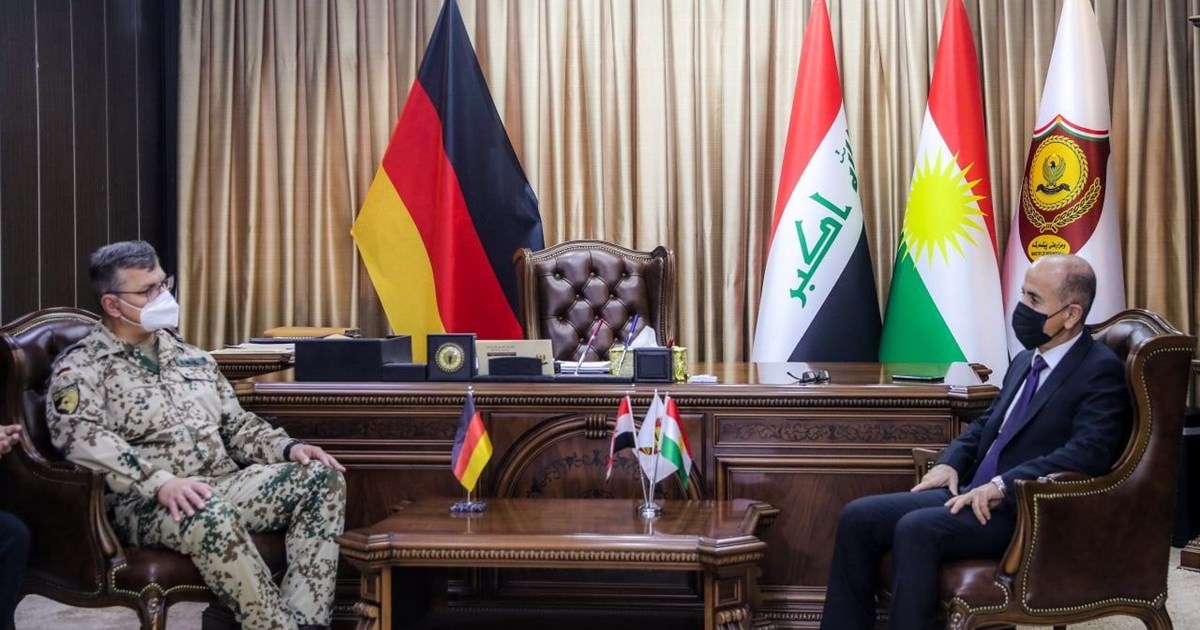 Erbil, Kurdistan Region, Iraq (GOV.KRD) – Peshmerga Minister Shoresh Ismail and Commander of the German Forces, Holvar Konckle, in the Kurdistan Region have signed on to a number of joint draft projects to increase the capabilities of the Peshmerga Forces and develop preparedness on military activities.
On March 9, 2021, the Peshmerga Minister and the Deputy Peshmerga Minister, Sarbast Lazgin, the Secretary-General of the Ministry, Chief of Staff, and Military Advisors from the Kurdistan Region held a signing ceremony with the German Forces in Erbil.
Addressing Colonel Holvar Konckle, Commander of the German Forces in the Kurdistan Region, and Karatin Jashgha, Deputy Consul General in Erbil, Minister Ismail expressed his appreciation for Germany's support and long-standing friendship with the Kurdistan Region's Peshmerga Forces. He noted that these projects will provide an opportunity to the Peshmerga Forces to further develop and build their capabilities.
Col. Konckle affirmed Germany will continue to work with the Peshmerga Forces and the Kurdistan Regional Government, including with the reform process, training and military rehabilitation process, and said he hopes to expand the ministry's ongoing efforts through these new projects.
Minister Ismail underlined that by signing the implementation of these projects, the Kurdistan Region and Germany are reinforcing their commitment to working together to protect the stabilization and security gains of the region and eliminate terrorist threats. He added that, on behalf of the people of Kurdistan and the Peshmerga forces, the Kurdistan Regional Government thanks the German people, Army, and the German Parliament for maintaining their support on the ground to the Kurdistan Region and continuing their work with the Peshmerga Forces.
Germany, through a number of senior military advisors and forces in Iraq and the Kurdistan Region, continue to play a prominent role in developing the military capabilities of the Peshmerga Forces in the fight against terrorism and the promotion of peace and security.