Minister of Peshmerga meets with Coalition delegation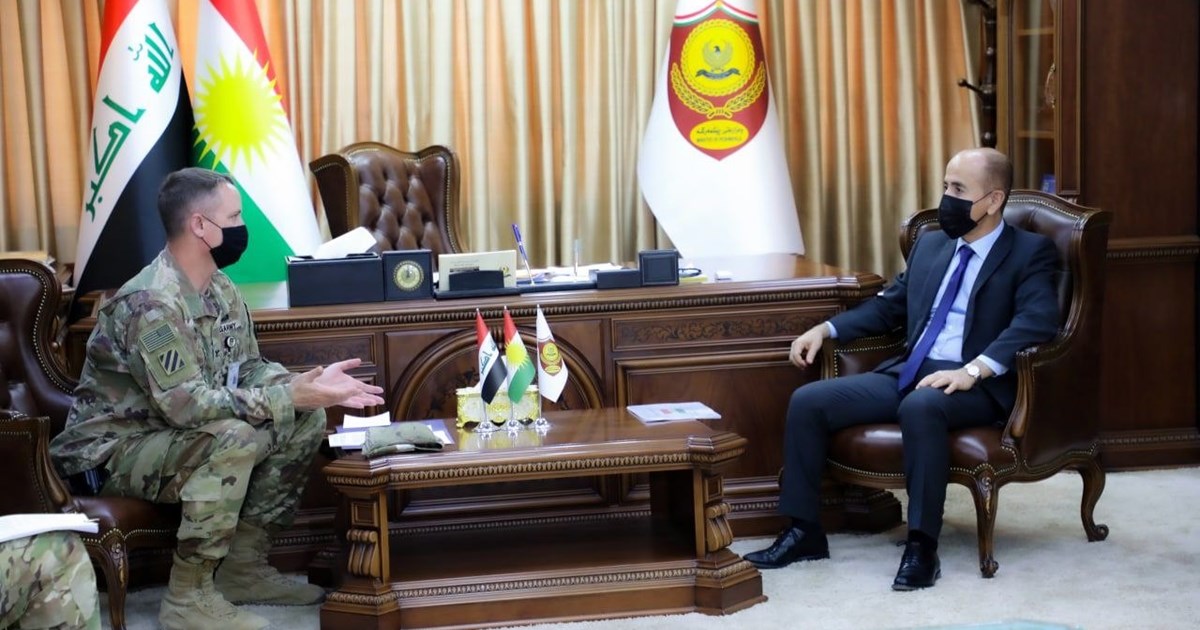 Erbil, Kurdistan Region, Iraq (GOV.KRD) - Peshmerga Minister Shoresh Ismael today received a coalition delegation headed by Col. David Williams, the Director of the Joint Coalition Coordination Center (JCCC), to discuss ongoing support in the fight against terrorism.
Minister Ismael highlighted the importance of enhanced cooperation between the Peshmerga and the coalition, and both sides agreed that continued military training remains an integral part of that cooperation.
The Minister warned that the current security situation in the region is fragile and that the persistent ISIS threat and their recent activities in the disputed territories require swift action, including a faster implementation of reforms within the Ministry of Peshmerga.
Reiterating the Kurdistan Regional Government's efforts to reach a comprehensive agreement with the Iraqi Ministry of Defense, Minister Ismael stressed that greater coordination between the Peshmerga forces and the Iraqi security forces remains critical to ensuring the safety and stability of the country. Both officials agreed that recent terrorist activity has indicated the need for a joint response to these threats.